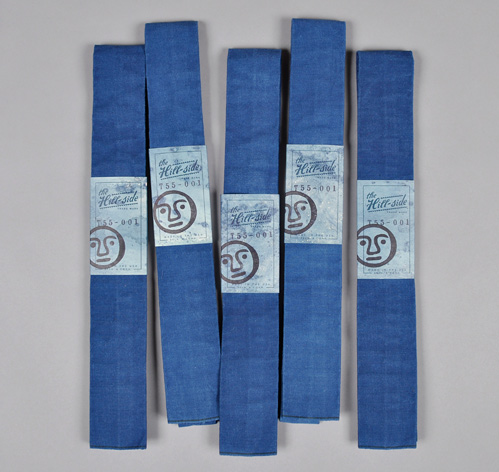 The Hill-Side x Tender Co. [Woad Dyed]
New York's The Hill-Side and England's Tender Co. have teamed up to make a great lineup of accessories that are made from natural selvedge chambray and dip-dyed by hand in Woad. With such a manual process, the color and covering of dye varies from one piece to the next. They're made in New York City by The Hill-Side, and dyed in Norfolk, England by Tender Co. Standout items include pocket square, scarves, bandanas and ties, all of which are available at fine retailers now including Hickoree's.
More images after the jump.