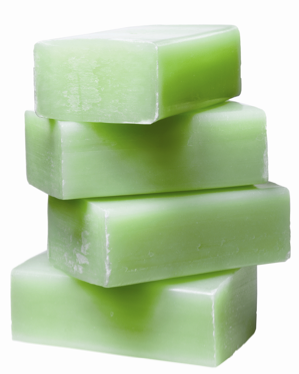 I've been testing out some of SHARPS' grooming products from their fall line as of late and thought it only to turn you folks to the goods. For anyone not familiar, SHARPS Barber and Shop launched in 2002 in New York and has since been selling rapidly at fine barbershops and retailers nationwide and in Canada, UK, France, Germany, Portugal, Austria, Russia, Japan, and Australia, as well as SHARPS' own barbershops in London. They're approach is phenomenal as any man will find appeal in the packaging design and sometimes outlandish product names.
The good thing is the products really work. Case in point, the "Happy Me All Over" soap bar. Not only does it have a kick-ass name, unforgettable name, but it delivers a healthy lather without damaging even the most sensitive skin. I say this because, folks, I have some God-awful sensitive skin which is easily irritated. The light green hard-milled soap bar produces maximum lather and is a pretty substantial in size compared to other soap bars. This will surely prevent some dropped soap incidents and give the soap bar some extended life versus the competition.
Though I tried out plenty of other products from the line such as the Kid Glove Shave Gel, which also gets two thumbs up from us. Instead of building up white foam, it instantly transforms into transparent gel so precision styling with the blade is easier than ever before. What a simple yet purely genius idea?
Look for these and many other men's grooming products from SHARPS online as well as fine retailers worldwide.