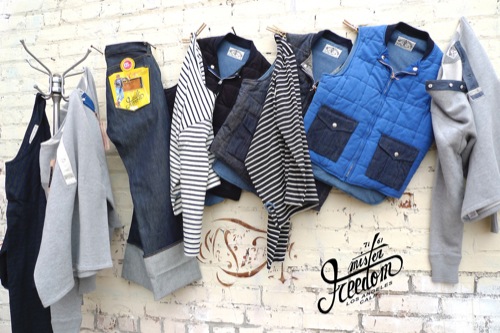 As California's Mister Freedom begins to take delivery of their fall pieces, we thought it would good to show you the brand's offerings. This season sees a merger between the "Naval Clothing Tailor" and "Speed Safe Clothing", both themes of collections we seen in the past. The characters in both series are meeting on common grounds, with pieces crossing over, all under the old school Mister Freedom umbrella.
The Chiller Vest is a crowd pleaser and it's available in four variations, our personal favorite being the cotton/rayon finish in blue with indigo pockets.
More images after the jump.