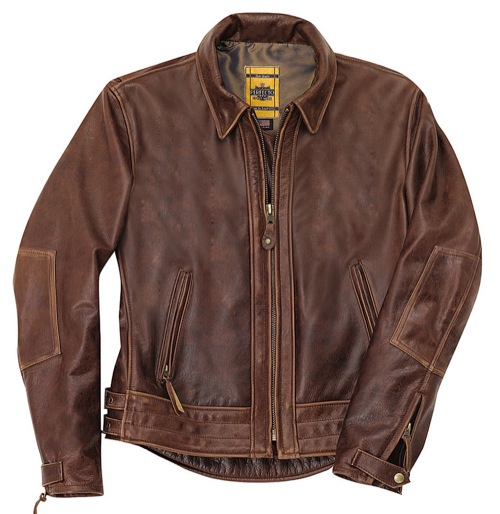 We all want a piece of the American Dream and two brothers went to get there's back in 1913 when they began making raincoats in the basement of their Lower East Side residence. Fifteen years later, they delivered their first leather jacket. Irving Schott's leather jackets were branded with the name of his favorite cigar brand — the Perfecto. Schott expanded during the 70s and 80s to an international scale, where "Made in America" was revered and coveted. This, folks, is the classic American success story. The beauty of it all is that the company is still run by the third and fourth generation of the family who still manufacture most of the products in the United States.
The 585 vintage motorcycle jacket happens to be one of those fine pieces. The antique brown cowhide motorcycle leather jacket is fitted with double-buckle straps at side hems, bi-swing back and underarm footballs, padded front hem and kidney back extension. The attention is most certainly in the details.
More images and pricing info after the jump.
Buy It: $560 at Schott