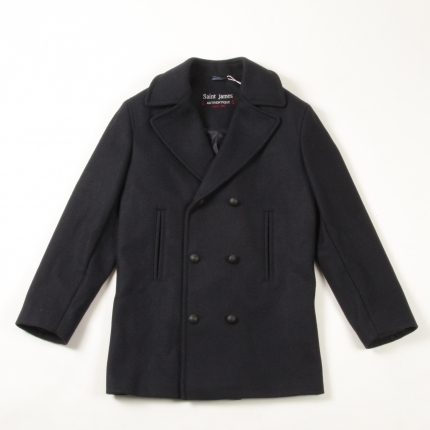 A good friend of mine recently asked for outerwear recommendations for the fall and winter. I asked what kind of style he was looking for and he proceeded to tell me something I had already known about him. "I'm a pea coat kinda guy." Well, duh. I mentally canceled out many parkas and whatnot that have been floating in my head as of late. I dug a bit deeper and suggested a few different ones for him to go and try on. Options. Now, here's yours.
Saint James is known for their seashore appeal and hitting the seas in the winter is much colder than most New York visits at the same time. The Galion pea coat takes this into consideration and the 100% pure melton wool shell does a tremendous job insulating, whether you're off the coast of France or walking down Broadway.
More info and images after the jump.
Buy It: ~ $620 at Lark