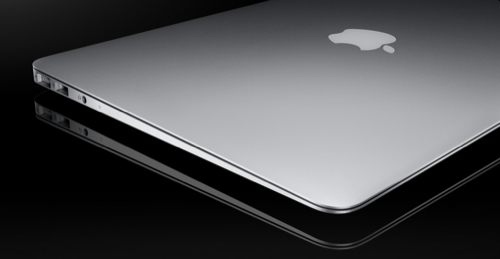 Apple's extremely popular MacBook Air just got a much-welcomed facelift. At the Cupertino-based company's "Back to the Mac" event, two new versions of the Air were unveiled, an 11- and 13-inch model. The "World's Thinnest Notebook" will come with all-flash SSD storage, making the sleep to wake time pretty quick. Of course, there's a multi-touch trackpad and a long-lasting battery which will dish out anywhere from five to seven hours of energy plus up to 30 days of standby depending on the model you pick up.
The resolution on the screen is pretty impressive, given the fact it's only 0.19 inch thin. Oh, is that a FaceTime camera we see? The one on the MacBook Air is thinner than the one you'll find inside your iPhone 4. Cool thing to note is that FaceTime for Mac is now in beta and available for all Mac users. This means you can FaceTime with folks with own an iPhone 4 or the new iPod Touch. Things definitely just got a heck of alot more interesting.
The best part about the MacBook Air, aside from the lightweight shell, internal goodies and outstanding performance given the size of the damn thing, is the price. The Air will start at $999, which really makes it an easy sell.