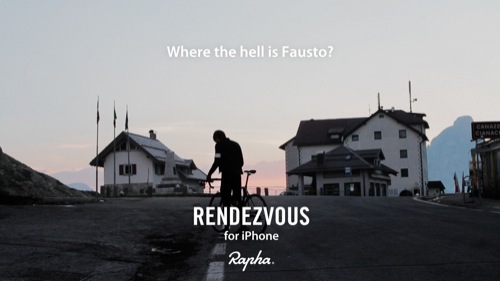 Rapha's been working on an iPhone app for quite sometime now and we're glad to finally see it come to fruition. Rendezvous is more of an organizational than anything as it allows cyclists to flag group rides, find rides happening in their own area and keep in touch with fellow riders.
Key Features
Designate a rendezvous point on a map
Invite friends on rides
Track friends travelling to rendezvous point in real time
Create groups of your riding friends and rides for them
Describe ride distance, terrain, pace, and required kit
View other riders on ride
Set ride reminders
Send ride messages, easily alert other riders to delays or problems
Create private or public rides
Browse and join public rides
The app is available now in the iTunes App Store, and the best part about it is the price — FREE.