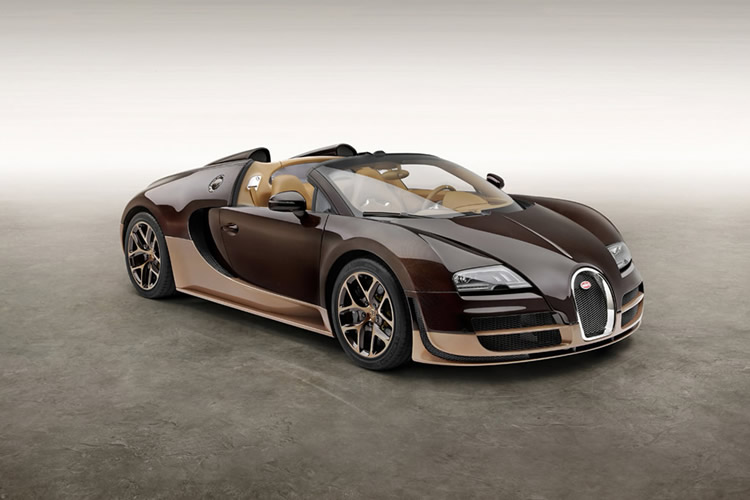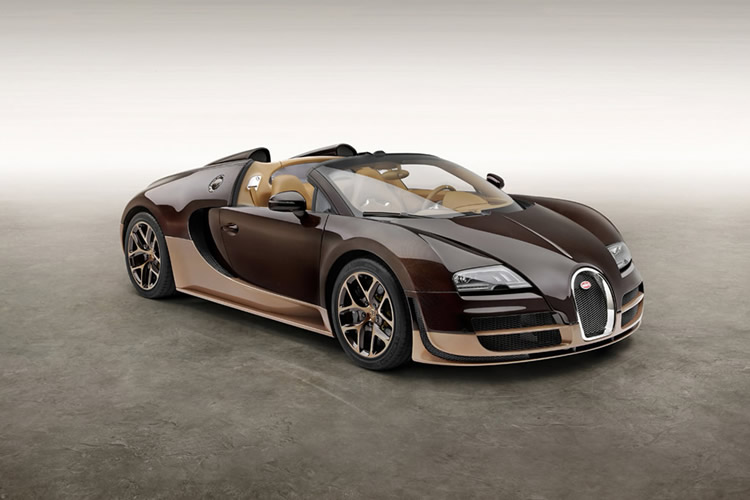 Bugatti is releasing the fourth model of the exclusive, six-part Legends edition to honor Rembrandt Bugatti, brother of company founder Ettore. Rembrandt was also a prominent sculptor of the 20th century. One of his most significant works is the sculpture of a dancing elephant. It decorates the radiator of the Bugatti Type 41 Royale and became the brand's symbol. Sadly, the First World War drove Rembrandt Bugatti to take his life in Paris in 1916 at the age of 31.
The Legends model is based on the Veyron 16.4 Grand Sport Vitesse1. As with the other Legends models, only three will be manufactured. The Rembrandt Bugatti features an 8 liter W16 engine that achieves torque of 1,500 Nm from 1,200 PS at 3,000–5,000 rpm, and can accelerate from 0–100 km in 2.6 seconds. With a maximum speed of 408.84 km/h with the roof down, the Vitesse is the fastest production roadster ever built. The color and material choices are based on Rembrandt's own talent for capturing the movement of animals in bronze sculptures.
The body of the "Rembrandt Bugatti" Legend Vitesse was designed in the "horizontal split", and is largely composed of bronze-coloured clear-coated carbon. The vehicle's lower half is painted in an elegant light brown, "Noix". The famous Bugatti horseshoe is presented in platinum from the front grille, with platinum also ringing the EB logo at the vehicle's rear. The wheels are painted in dark "Firefinch" and light "Noix" browns. In reference to the artist and Legends car's namesake, Rembrandt Bugatti's signature has been lasered onto the petrol and oil cap.
Inside, the Vitesse is completely upholstered with leather in light brown "Cognac". The rear center box between the seats has a striking design and sports Rembrandt Bugatti's famous elephant sculpture, the hood ornament of the Type 41 Royale. The elephant was cast in bronze with great technical skill and worked as an insert into the cover, which is made of bronze-coloured clear-coated carbon. Look for platinum on the EB logo on the steering wheel and bronze-coloured clear-coated carbon on the extended center console with the lettering "Les Légendes de Bugatti" and Rembrandt Bugatti's elephant, and the door sill plates displaying the sculptor's portrait and signature.
Look for the Bugatti Veyron Vitesse 'Rembrandt Bugatti' Legend Edition at this week's Geneva Motor Show.