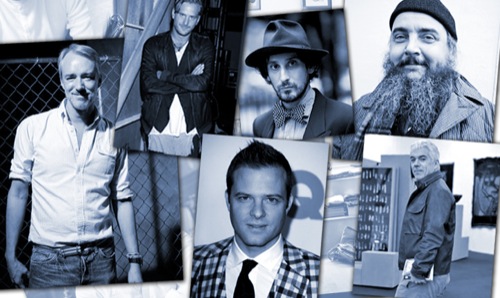 I guess predicting would be too loose of term in this case. Let's call it an educated guess. Mr. Jared Flint sat down with some of today's most iconic and influential figures in menswear to talk future. So what is next for the American fashion scene for men? What can we expect in the seasons ahead? These answers and many more are all answered by folks like designers Simon Spurr,  Michael Bastian, Billy Reid and Greg Chapman (Perfecto Brand by Schott NYC) as well as some influencers like Michael Williams (ACL) and Josh Peskowitz (Gilt Groupe).
When these men speak, it's always best to listen as what they're dropping is nothing short of genius. I'm not saying this to hype anyone or because I can call atleast one person in the list a friend. It's because they have the experience to back up the words, something that's simply priceless. My motto has always been to, "Inform, educate, inspire, and most importantly initiate passion". This read and the folks featured within it all do this bit exceptionally well.
Read the article here.