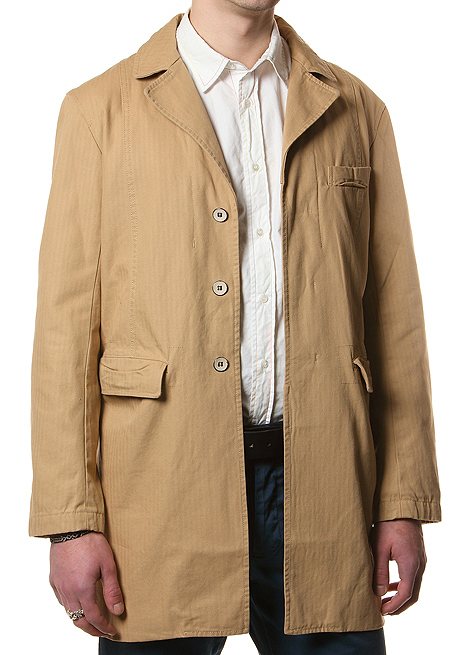 Creep by Hiroshi Awai Cotton Shop Coat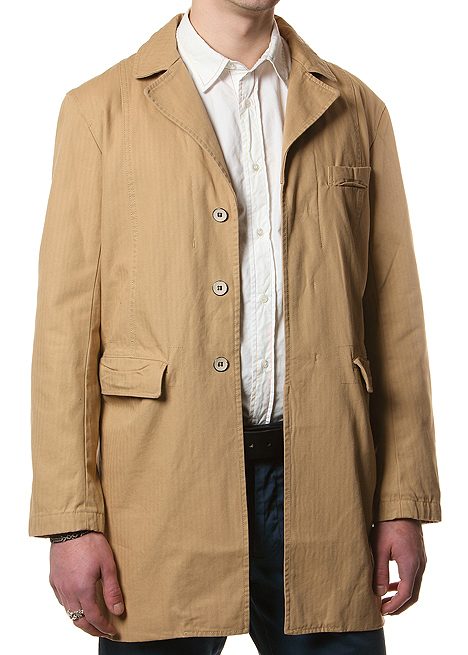 Creep by Hiroshi Awai has been one of the most consistent brands we've previewed over the past few seasons and it falls primarily in the details. The precision cuts and distinct additions make the Japanese brand's products timeless and really well made. This cotton khaki shop coat is a great example of all the things Creep by Hiroshi Awai is doing right with a 3 and 1/4 inch collar with 6 1/2 lapels, pin-stripe lined placket and two panel sleeves, the detailing is immense and all much welcomed.
It also comes with a small custom pale navy paisley and nautical themed Creep by Hiroshi Awai hankie to sweeten the detail.
Buy It: $360 at Blackbird