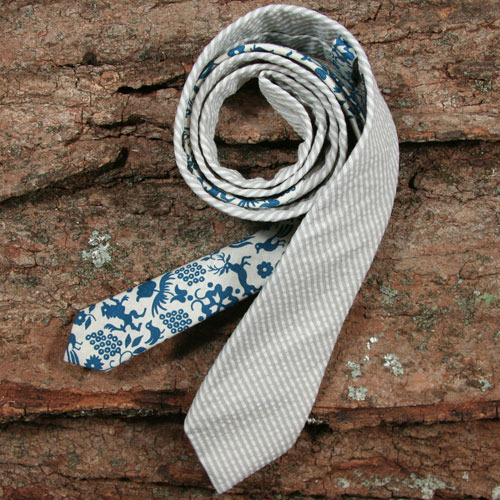 General Knot & Co. hit the scene not too long ago but they're already making an impact and delivering neckwear that's extremely unique and wearable at the same time. This two-tone tie features classic seersucker stripes along with a vintage 1950's folk art print in the inside details and the tail end.
Limited edition piece with only 20 made.
Buy It: $98 at General Knot & Co.