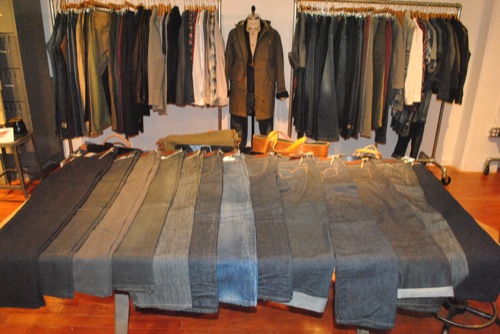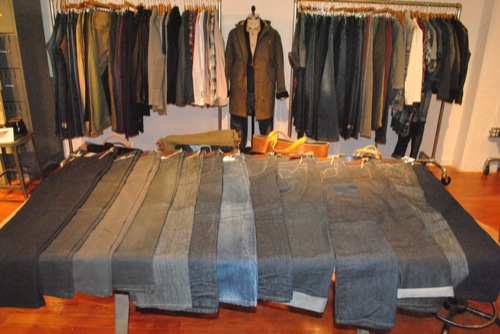 We've covered product from Levi's Made & Crafted line in the past few months, but this is the first time I was able to see offerings firsthand. This allowed me to fully grasp the nature of the American brand's latest creation within their XX division. Made & Crafted is a modern collection but definitely keeps the brand's history squarely in mind.
The majority of pieces are made in Italy and feature some amazing detailing, some of which Levi's has seldom or never introduced with any of their past product. The denim here features a black tab, rather than the more traditional red tab we're used to seeing on the majority of Levi's product. Some of the jeans have the back pocket stitching on the inside of the jeans, rather than the outside so when you break them in proper, the stitching will show through.
It's detailing like this that sets the collection apart and there's really much more to it than just the denim. The shirting and outerwear pieces are really great as well with fairly reasonable price points when the origin and time dedicated to each piece is taken into consideration. The line also has a few bags that really well made and be great companions for future travels.
Levi's Made & Crafted is available at major high-end retailers such as Barneys and Bloomingdales.