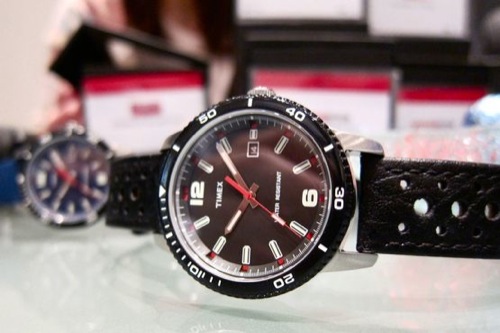 Timex Originals Dive Watch
Hodinkee turns us to the Dive Watch from the Timex Originals collection, a recently developed line of wrist wear inspired by pieces straight from the iconic brand's archives. "It looks every bit the part of a vintage diver, and is even sized appropriately for the time-period at 38mm." Yes, indeed.
There will be some options when it comes to colorways and being generously priced at $85, we really don't know how you could go wrong. I personally own two styles from the Timex Originals collection and am constantly complimented on their aesthetics. There's no doubt this piece will garner the same amount of attention if not more.