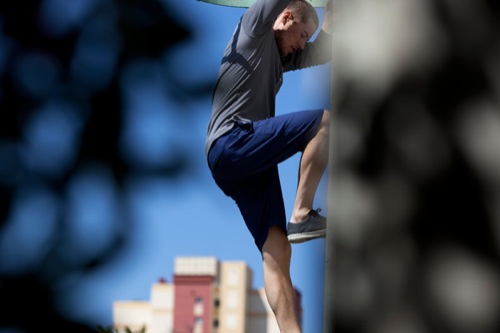 Outlier's been dishing out some solid offerings for quite sometime and they're showing no signs of stopping. Entitled, "A Necessary Escape", their Spring 2011 collection really drives home many of the things the brand's been preaching for quite sometime.
Aesthetic appeal and functionality go hand-in-hand for Outlier and it shows with offerings like the short sleeve version of their iconic Pivot Sleeve Shirt done up in a beautiful, sun-bleached Brazilian chambray. The 60/30 cloth shorts are cut just above the knee and fit magnificently and can be worn even when you're not riding.
Speaking of riding, I tend to forget that Outlier builds product for active cyclists. The product we're seeing goes well beyond this scope and is really for anyone that wants well-fitting clothing that looks good as well.