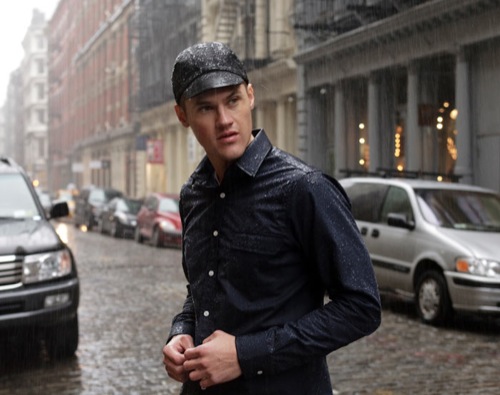 Complex turns us to the Supermarine Rainshirt from Outlier, a piece I wish I was wearing yesterday when it began to downpour. It's made from long Egyptian cotton fibers and woven in a tight pattern that will keep you dry for hours. Outlier gives us a heads up on the how to care for this unique shirt.
The mill recommends you "sponge clean only," although we've been known to dry clean ours. Either way it never irons perfectly flat so be ready to wear it for what it is.
The Supermarine rainshirt comes in navy blue and white.
Buy It: $300 at Outlier