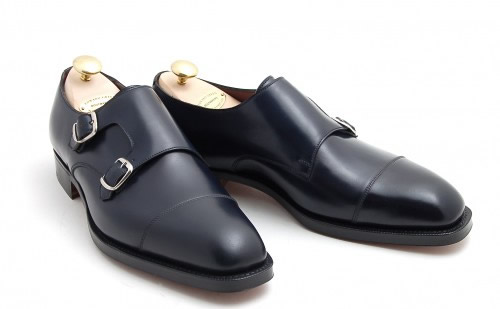 To mark their three-year anniversary, New York retailer Leffot collaborated with England's Edward Green. The result is a limited edition version of the Westminster double monk strap shoe which comes on Edward Green's 888 last in Genuine Horween navy shell cordovan. Each pair is hand numbered and includes lasted shoetrees.
These are made to order so you'll have to contact Leffot directly for information on pricing and the like. Availability will depend primarily on the navy shell cordovan as it's a pretty rare commodity these days.
Beyond the amazing shoe being offered up, Steve and company over at Leffot are donating 100% of the profits generated from sales of their "Anniversary Shoe" to relief efforts of the Japanese earthquake and tsunami.