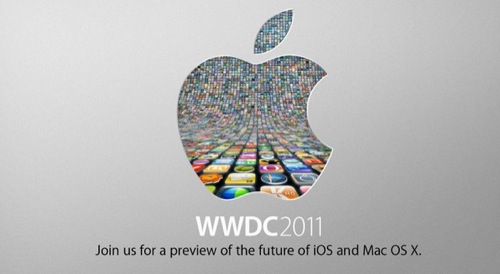 Steve Jobs and Co. at Apple have done it again, delivering looks at iOS 5 in all its glory and wowing a massive audience in the process. This year's WWDC kicked off with a bang, no doubt, with iOS 5 and the Lion OS for Mac leading the charge. There are over 200 new features built into the new iOS for the iPhone and iPad and here's a breakdown of the top ten.
1. Notifications will appear like they do on Android on the status bar. Just slide your finger across the notification and you'll go right to the app.
2. Twitter is integrated into iOS 5 with single sign-on is through settings so you won't have to login for every app. It's also integrated with Camera and photos so you can upload effortlessly.
3. Newsstand, the place that managers your magazine and newspaper subscriptions on the iPad, will let you read and listen to audio and video as well.
4. Safari now features Safari Reader, which allows you to bring an article's content into one page and email the content of the article or tweet it. Full tabbed browsing is a go on the iPad as well.
5. Reminders will give you a heads up on your to-do list and include location info and will be searchable and sync'd with iCal.
6. Camera app now gets a new shortcut on the lockscreen, allowing you to double-click the home button to launch the camera app. The volume up button can be utilized as a snap button with grid lines to help frame your shots. Pinch-to-zoom and set AE/AF lock can be done without losing your previous settings. The built-in editor will let you crop, rotate, reduce red-eye and more.
7. Mail now includes full text searching, rich text formatting and flagging. A new dictionary is added and a new split keyboard to make typing easier.
8. PC Free now lets you activate your brand new iPhone right on the handset and software updates are now over the air.
9. iMessage is new messaging service just for iOS 5 owners that is similar to Blackberry Messenger but better (of course). Send text, photo, videos, contacts, group messaging, delivery receipts and more all over 3G or WiFi with encrypted support as well.
10. Game Center will now include photos with the profiles, game recs, achievement point comparisons. Purchase games right through the game center. Support for turn-based games is now added into the iOS.
Other cool features include Airplay mirroring to TVs wirelessly and WiFi sync to iTunes, new multitouch gestures to flick between apps, new APIs, built-in dictionary, voice-over options, alternate routes in maps and much more. Developer seed goes out today with launch of iOS 5 this fall. It will support iPhone 3GS, iPhone 4, iPad, iPad 2 and third- and fourth-generation iPod Touch.