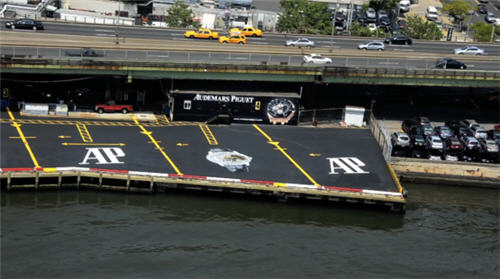 Audemars Piguet at New York's 34th Street Heliport
Hodinkee is reporting that independent Swiss watchmaker Audemars Piguet has decided to sponsor the entire 34th Street Heliport in New York City through the remainder of the 2011 summer season. "This means that when landing on the tarmac at the 34th street heliport, you'll actually see a few 'AP' logos and a watch or two painted right onto the ground." The move is as creative as it is smart as they will be able to target a very niche consumer base.
Video can be seen below.