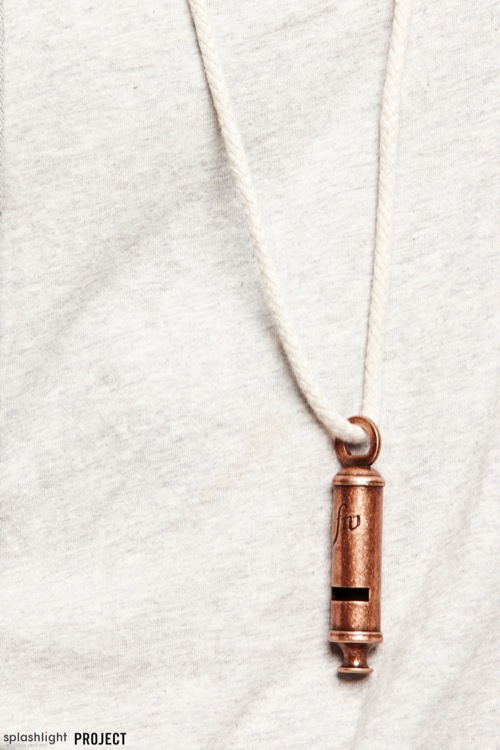 Styling and Photography for Por Homme
We originally covered Falling Whistles two years back and boy has it come a long way. It's a nonprofit started by Sean Carasso after a trip to the war zone of the Republic of Congo. The brand and its cause have been gaining some traction as of late and we're really impressed with what they're offering for Spring 2012. We had the opportunity to put some of the collection's standout pieces on models and snap away here at PROJECT.
Highlighted in the looks are a few necklaces from the Hamptons collection. The whistles come in a few finishes including rose with a rope necklace. The DANNIJO collection is tremendous as well as it features a whistle that comes in oxidized silver and is fitted with Swarovski crystals. Another from the same collection comes in oxidized silver as well and features fringe detailing on the necklace.
About Falling Whistles:
Happening upon an illegal prison for children, Sean Carasso learned boys too small to carry guns, are forced out to frontlines with only whistles to scare off approaching enemies and their bodies serving as the only barriers for the first round of bullets. Wearing the whistle necklace helps raise awareness for this incredibly tragic reality, and all proceeds go towards supporting the rehabilitation of war-affected children.