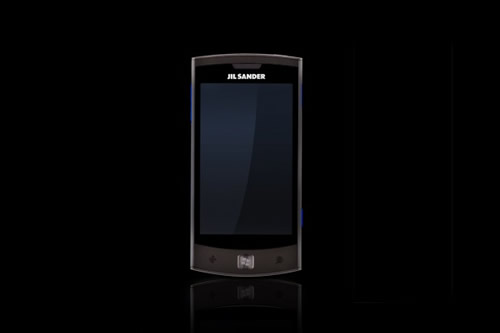 Introducing | Jil Sander Mobile
Jil Sander has unveiled their first ever smartphone in collaboration with LG Electronics. The high-end luxury brand continues to push innovation and design and the Mobile is great looking phone that packs a punch. It features a 5 MP camera, wi-fi, FM radio and 16GB of internal memory. The phone runs on Windows Phone 7.5 and comes with an exclusive Jil Sander app. The app and the device's user interface allow for vivid interaction with the brand, creating a dynamic interface between users and its seasonal collections, and even connect them social media activities and extra content. You can shop right through the app and even look through locations of international boutiques.
The phone's design features Jil Sander's signature electric blue and will be found throughout the line of accessories as well. The phone will be distributed through selected retailers in Germany, Austria, Italy, France and UK and will be available online at store.jilsander.com starting October 7th.