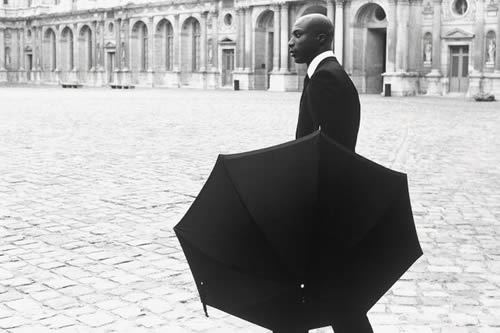 Ozwald Boateng, one of Britain's most notable designers, has had an incredible career. Things got pretty intense in 1998 when he was on the brink of bankruptcy and divorced his first wife. For the next 12 years, every day of his life was captured on video by director Varon Bonicos.
Ending in 2010 when Boateng closes London Fashion Week with the biggest menswear show in history, Bonicos is able to get behind the headlines and chart Boateng's singular dream to succeed. Instinctive, flawed and generous, A Man's Story goes to the very heart of what Boateng has spent an entire career trying to distil: "what it is to be a man."
The film is out now as part of a limited theatrical release but will be available on DVD March 19th. Trailer can be found below.