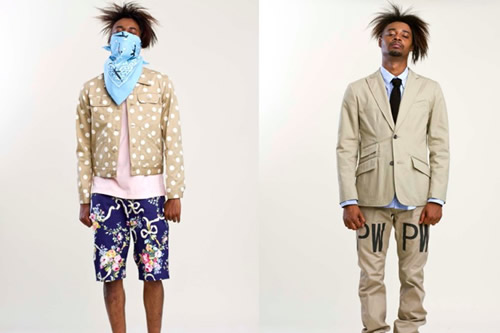 Dazed Digital gives us shots from Mark McNairy's S/S 2013 lookbook. The New Amsterdam collection for next year is looking quite promising as it blends some modern styling atop classic staples with which the New York designer's name is synonymous. Here's McNairy's line of the year:
Formal tailoring has stuck around for a reason. If it ain't broke don't fix it, but if you don't have fun then you shouldn't be fuckin' doing it.
With that being said, the unconventional blend of fabrics and prints is like a breath of fresh air to a menswear spectrum that seems a bit too "by the book" at times. More imagery can be found below.