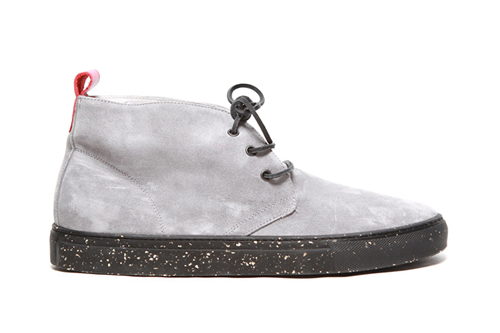 Del Toro Special Margom Sole Alto Chukkas
Miami-based Del Toro presents their Margom Sole Collection. They've taken one of their most popular models, the Alto Chukka, and blessed it with a margom sole. It's offered in either suede or leather across a range of colorways, while the margom sole is featured in either a flecked or multicolored variety. The fine details don't stop there as it features a leather lined interior and leather laces to top things off. The Margom Sole Collection is available now in limited numbers through Del Toro.
Meow Gallery: The gallery is empty.