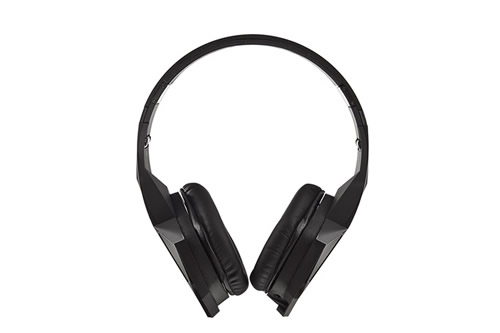 Closer Look | Diesel VETKR by Monster Headphones
Monster recently gave us the opportunity to give one of their latest designs, a collaborative effort with Diesel. The VEKTR takes much of what we know about the Beats-making headphone brand and throws it out the window, along with the mixed reviews of past headphones. These ones having a backing of a reputable clothing label and feature a design that's equal parts functional and futuristic. Win-win. The multi-planar, tri-fold design can be easily collapsed to fit your backpack and pull out with ease with a detachable triangular cable for tangle free use. The quality of listening is higher than what we've seen in past designs, a sign Monster continues to focus on research and innovation even while reaching widespread success. We've put together a short video (below) for your viewing, giving a closer look at the headphones and showing off some of the VEKTR's finest aesthetic details.
The Diesel VEKTR headphones can be had now via Monster.