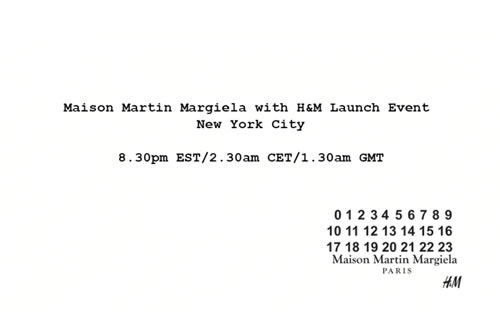 Maison Martin Margiela for H&M Fall/Winter 2012 NYC Launch Video Recap
On October 23rd 2012, in an abandoned building in downtown New York over a thousand people gathered to celebrate the most interesting and exciting design collaboration so far. I was one of them and got to witness the launch of the Maison Martin Margiela for H&M collection and have to say the detail put into the presentation was nothing short of exceptional. The unique event was held across many floors of 5 Beekman Street, a historical building in the city's financial district. Guests were able to discover the collection in dance performances by noted choreographer Anne Teresa de Keersmaeker and through specially commissioned art installations, before DJ's kept the party going into the early hours. Celebrities at the event included Kanye West, Alan Cumming, Helena Christensen, Margareta van den Bosch, Julianne Moore, Sarah Jessica Parker, Selma Blair, Doutzen Kroes and many others.
The Maison Martin Margiela with H&M collection will be available in selected stores and online on November 15th.