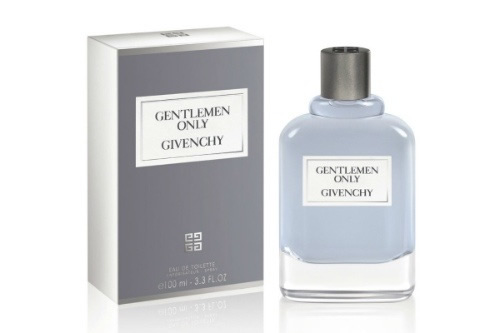 This post is sponsored by Givenchy and Gentlemen Only, The Fragrance. Available now at men's fragrance counters worldwide.
From Givenchy comes their latest fragrance, Gentlemen Only. In 1975, the first edition of Gentlemen was issued — an assertive signature scent blending Cologne and lavender. Now in 2013, the Givenchy gentleman hasn't aged one bit. The natural elegance of Gentlemen Only stays true to the image of a real gentleman.
This addition to the highly successful lineup of scents from the French fashion house features a woody elegance. Primary notes include a blend of green mandarin, pink peppercorn, musk and birch leaf, with background scents of cedar, vetiver, and patchouli. It features an effortless sophistication that will be appreciated by those that are uncomplicated and adventurous, bold and daring.
No detail is overlooked as the bottle is adorned with a woody-metallic sleeve in a gunmetal grey. Below you can catch the Gentlemen Only television ad featuring Simon Baker, the leading man for this wild and timeless fragrance.
Discover the Gentlemen Only universe with Givenchy's Facebook app.