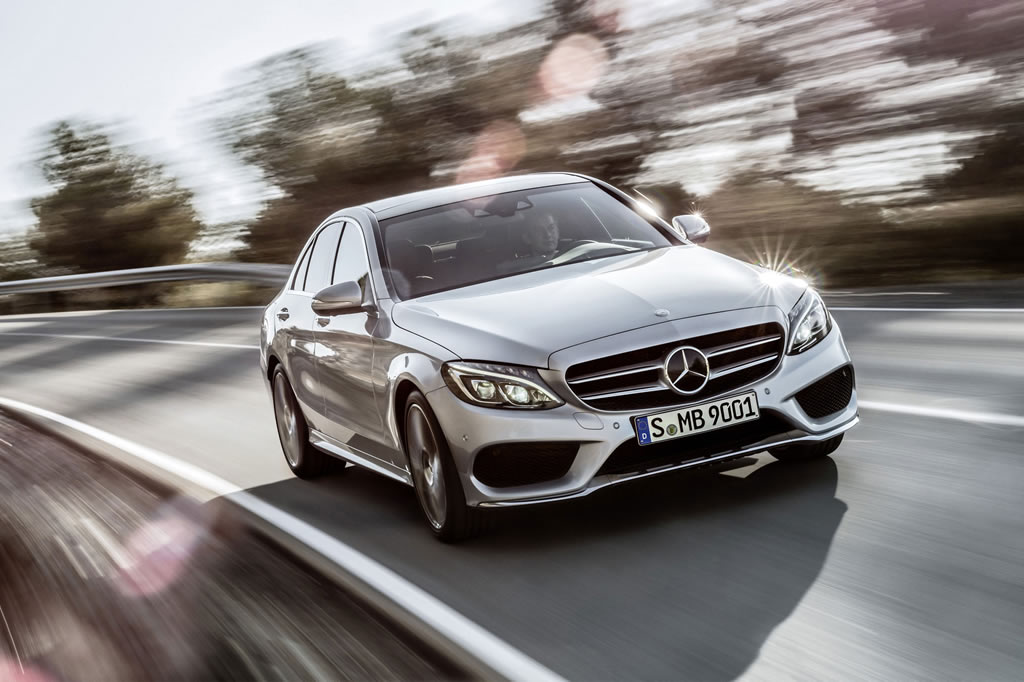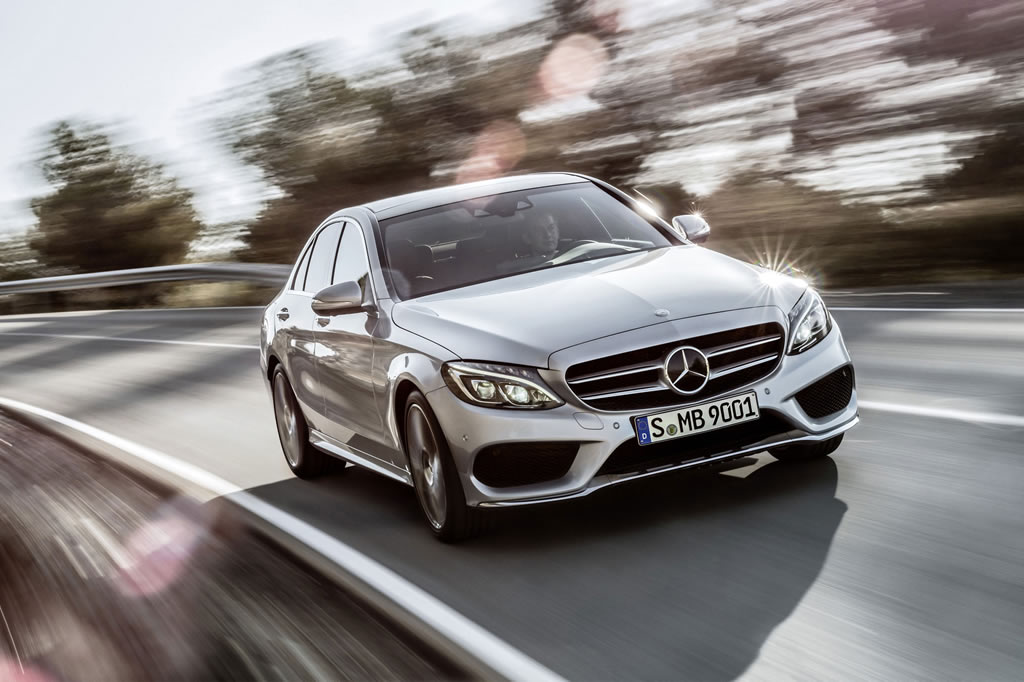 Mercedes-Benz has officially unveiled the next-generation C-Class. With the launch of the CLA earlier this year, the C-Class is no longer the baby of the Benz family and this new design gives it a really grown-up look. The exterior's heavily influenced by the German automaker's flagship S-Class while the interior introduces more comfort and technology than any C-Class before it. The COMAND system's gotten an upgrade and is highlighted by a standard touchpad that hovers above the knob. Users can control everything using finger gestures or by typing letters and numbers.
There's more power under the hood also, coming from either of two engine options. The C300's 2.0, direct-injection turbo-four delivers 235-hp and 273 lb-ft of torque while the C400's fitted with a 3.0 direct-injection turbocharged V-6 that cranks out 329 hp and 354 lb-ft and both are mated to Benz's seven-speed auto transmission.
No word on pricing yet but be on the lookout for more details as the vehicle gets closer to hitting showrooms.