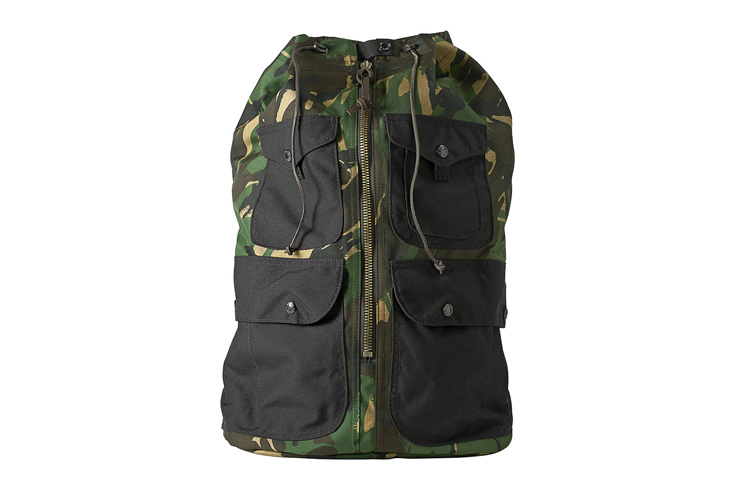 Filson's dishing out some great product for Spring 2014. Included in the list of brand new styles currently available is Filson's 72 Hour Briefcase, Duffle Backpack, and Multipad Case. The 72 Hour Briefcase is a perfect companion for business trips and quick getaways and comes in the brand's cotton oil-finish Tin Cloth. There's plenty of pockets and rich detailing and the main compartment has room for your laptop inside a padded sleeve, while the two zippered outer pockets can hold pens or you cell phone and more.
The Duffle Backpack just become an instant favorite in our books as it's made with tough lightweight Cordura nylon. The large drawstring top and zippered front makes it easy to access contents quickly and the attached hood helps protect your goods in wet weather. It's extremely versatile and great for traveling. The padded shoulder straps have stabilizing sternum strap while the shell resists water and abrasion so everything's safe, no matter the conditions.
The Multipad Case comes in camo and Black Cordura and is great for when you're running through the airport with multiple electronics. This padded case has a sleeve for each one and a leather handle to sling around your luggage handle. The outer pocket features a snap tab closure, tucking away 3 interior side pockets including one open side and two smaller side pockets.
All of Filson's new offerings are available now at Filson.com and stockists worldwide.