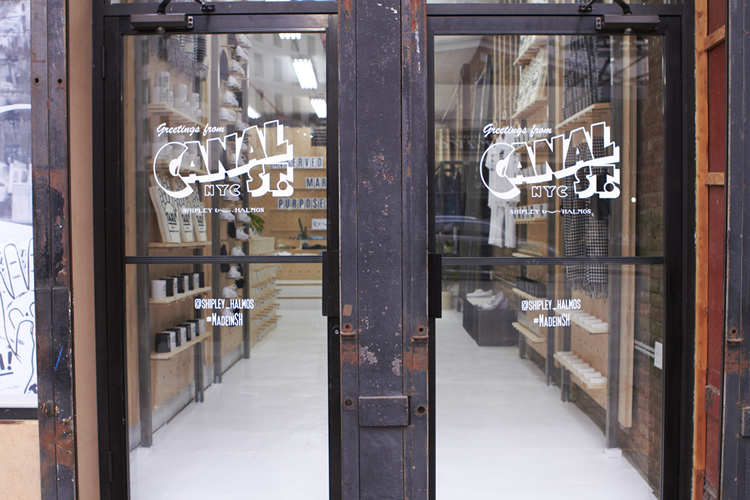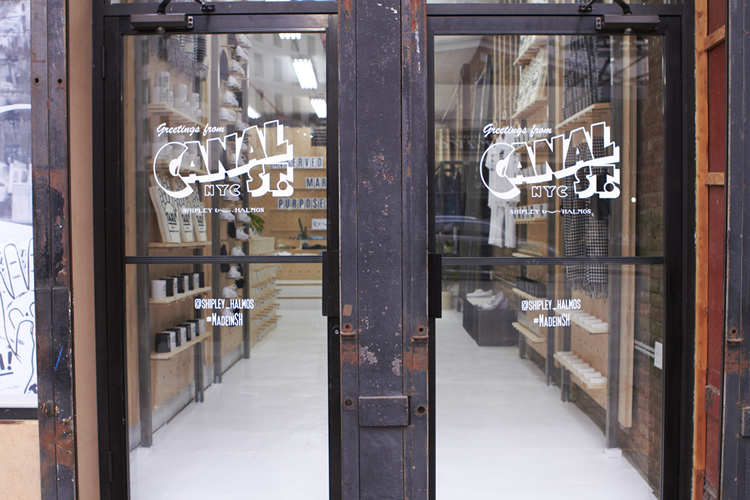 Shipley & Halmos has opened a "Canal Street" concept shop. The store offers up items across Shipley & Halmos' numerous divisions including their apparel collection, hand-made objects, and printed materials. It mimics the look of a typical Canal Street shop but with the clever messaging and quirky humor that Shipley & Halmos is known for.
A lot of the inspiration was pulled from the clothing and objects that greeted the S&H team daily for six years as they made their way to and from the Shipley & Halmos showroom, located just off Canal. The end result is a range of specially created t-shirts, postcards, shot glasses, key chains, and coffee mugs showcased at the front of the pop-up. There are some limited edition collaborations that you'll only find at the shop as well including an American-made Billykirk x Shipley & Halmos leather iPhone/wallet case as well as a select number of hand painted Vans shoes.
The Shipley & Halmos "Canal Street" concept shop is open now through February 23rd and is located at 385 Canal Street between Thompson and West Broadway.