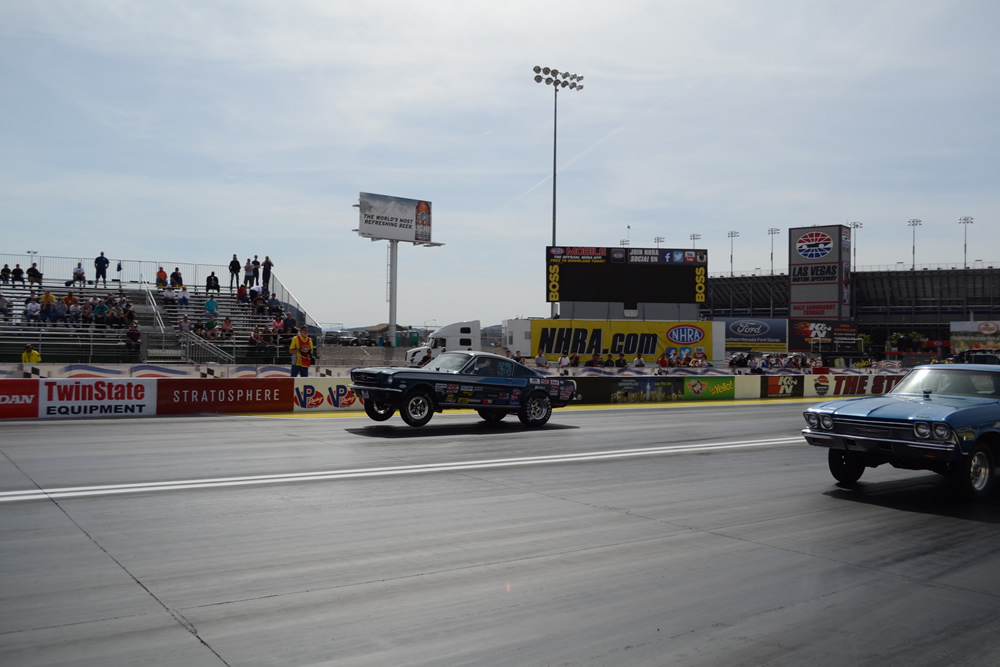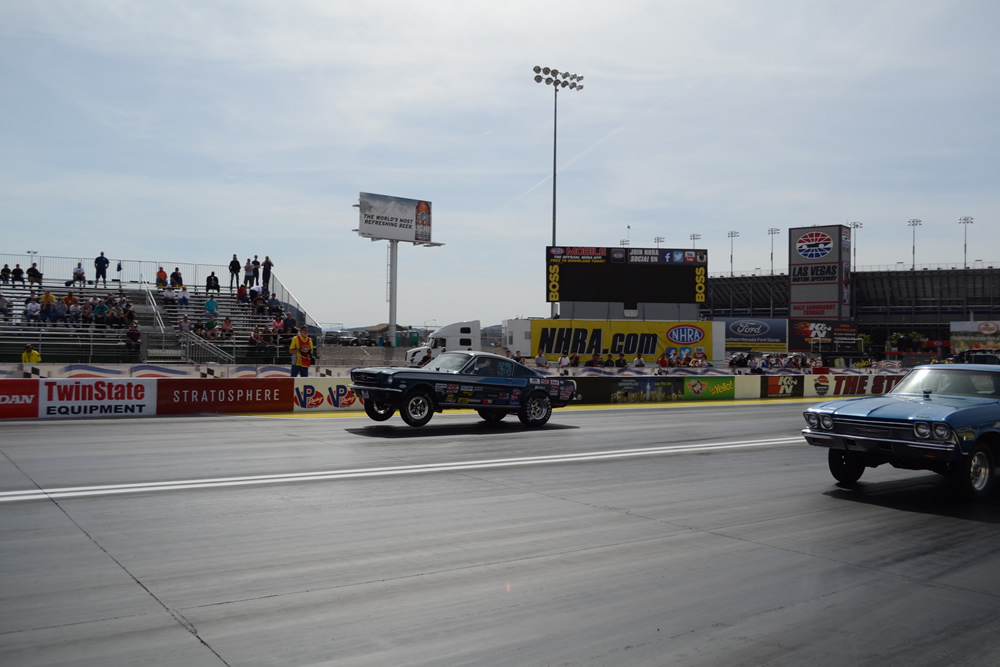 The NHRA (National Hot Rod Association), is the governing body for the majority of legal drag racing that takes place here in the US as well as Canada. It was originally founded back in 1951 to get kids off the street and it's been a family friendly tradition ever since. The NHRA Mello Yello Series consists of 24 events that take place across the country from February all the way up to November. We were recently invited out to their last event that took place at The Strip at Las Vegas Motor Speedway and got a chance to see what race day is all about.
Our first impression is that from all the motorsports events we've attended in the past, NHRA is definitely one of the most personal experiences coupled with a community of racers that are extremely down to earth and passionate about the sport. There were moments where we just took a backseat while in the pits to see how crew teams and personnel would interact with fans and it's definitely a sight to see. Beyond this, you get a sense of how precise these pros have to be and how a hundredth of a second could be the difference between winning and losing.
I asked a retired Top Fuel car racer on why he chose Drag Racing instead of any other motorsport out there and he cited the pure acceleration and brute force of these cars as the reason. A Top Fuel car is cranking out close to 10,000 horsepower and can cover the quarter-mile strip in nearly three seconds while getting to speeds of 300 mph and more. These guys (and gals) have three seconds to do everything right so there really is zero room for error. That's why the structure of the crew teams is so important, with guys managing each and every component of the car. The teams have about 75-minutes in-between runs to take most of the car apart and replace key components with fresh parts, in hopes of ensuring nothing goes wrong on the second run. When so much power and heat is being created, any small bit overlooked could cause the biggest issue. Just a month ago, Ron Capps' NAPA Auto Parts Dodge Charger Funny Car caught on fire as he flew down the strip at the 2014 Winternationals (video below). He then put his helmet on the next day and went at it again. When you have an engine that's pushing out that much power and your legs are pretty much wrapped right around it, that risk is something you sign up for.
If we were to try to explain to you the feeling on race day when you're in the stands, we don't think it would do the event justice but we'll give it a shot anyway. Firstly, no matter where you're sitting (or standing), earplugs are a must. These cars are loud and the entire place shakes when the Christmas Light hits green. It's unreal. We sat in a two-seater dragster the day before and it was driven by and ex-pro and was limited to about half the power of a Top Fuel car. Still, we finished the quarter-mile in 9 seconds and went over 140 mph in the process. It was exhilarating to say the least.
The NHRA Mello Yello Series hits Charlotte this coming weekend and has plenty of other events lined up through the end of the season, all of which you can check out through the NHRA website. As an additional resource, we'd recommend seeing the different Drag Racing classes, so everything from Top Fuel and Funny Car to Top Sportsman. There's a lot to experience during the three-day fest and if it's coming to your area, we suggest you check it out because no words from us or videos or photos will be enough.
Event Photos provided by the NHRA: