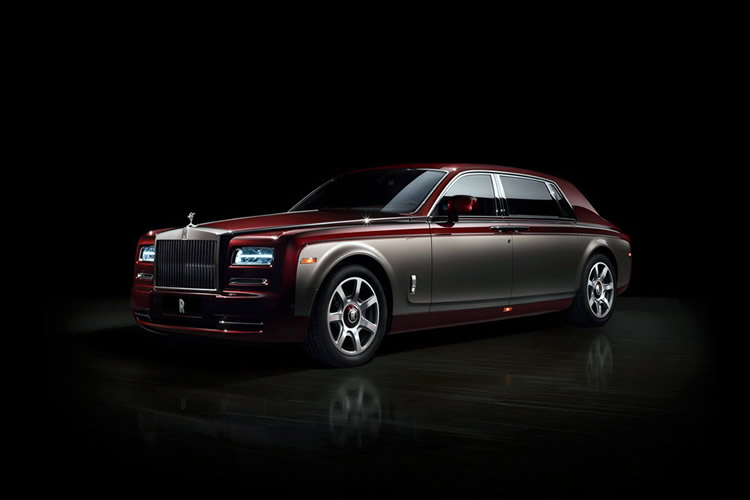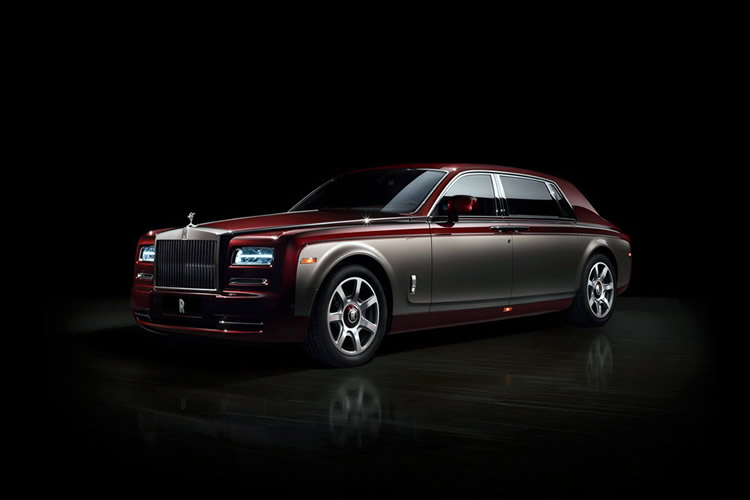 Bespoke is Rolls-Royce and the British coachmaker's Bespoke Collection is a bit of a modern marvel. They've unveiled the Pinnacle Travel Phantom, an example of all the collection has to offer. Unparalleled heights of craftsmanship, design and excellence emanate from the Bespoke design studios at the Rolls-Royce headquarters in Goodwood, England. "Rolls-Royce Pinnacle Travel Phantom offers a luxuriant color palette, opulent, sumptuous materials and the most complex, beautifully hand-crafted marquetry ever seen in a Rolls-Royce, evoking the experience of traveling on luxurious cross-continental trains."
A range of two-tone exterior color schemes are available, including a Madeira Red shell that's complemented by Silver Sand on the lower side panels or Infinity Black combined with Silver Haze or Melanite combined with Palladium. Rich leather combinations can be found inside the cockpit as well on the seats, roofliner, pillars and door cards. Specifically developed Morello Red lambs wool floor mats are offered up as are individual fabric cushions for both rear travelers. The woodwork on the interior is something we've never seen from Rolls-Royce, which says a lot. Each piece of wood veneer is laser cut and then hand-assembled by a Rolls-Royce woodworker into the designs seen on this car. There are 230 pieces used throughout the car's cabin.
No word on pricing yet but you can check out more images of the Rolls-Royce Pinnacle Travel Phantom below.