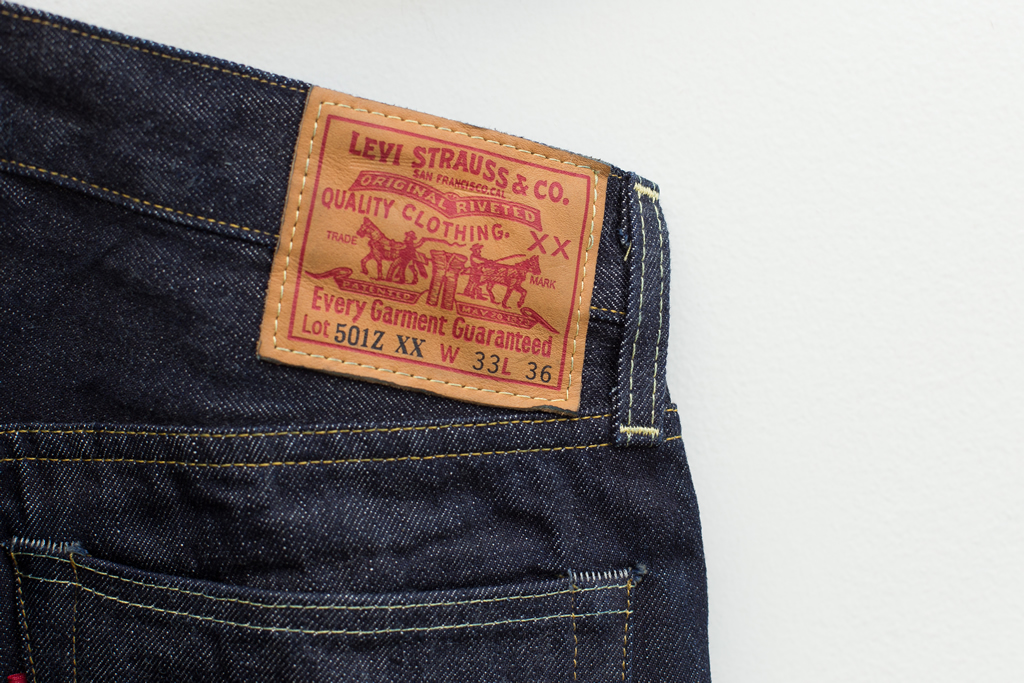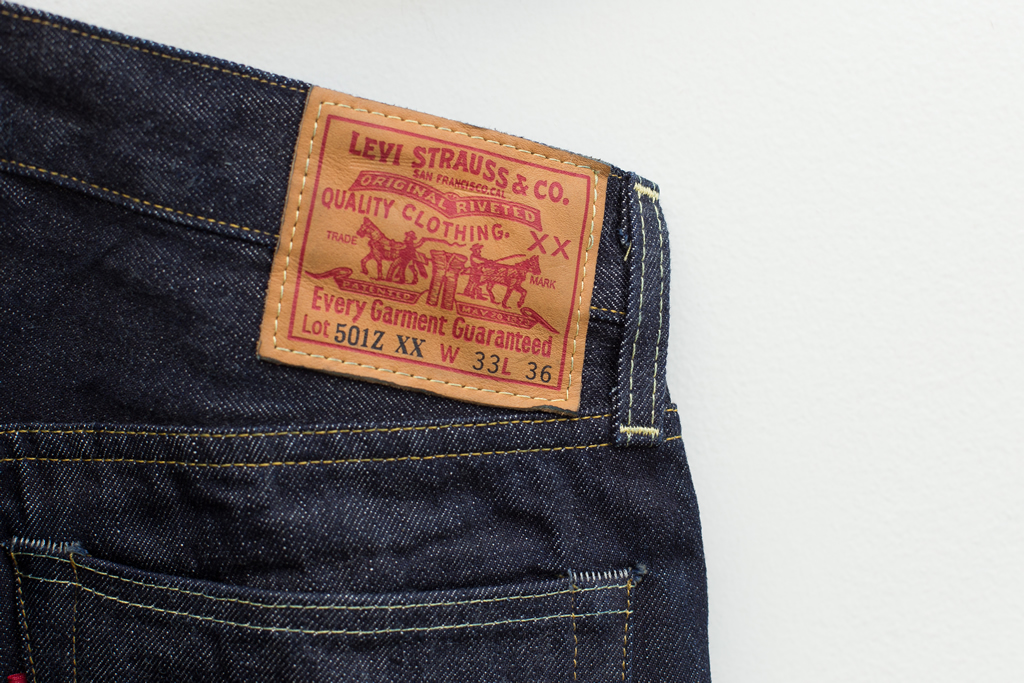 Presented by Levi's
America's been through a lot over the last 140 years. And if you really want to capture what the culture was like back then, you could head to a local library and dig up some older newspapers, magazines, or maybe video footage (if that's even available). If that seems like a process, the alternative is to just check out the offerings from Levi's Vintage Clothing. Since 1999, LVC has been offering up stitch-for-stitch reproductions from the Levi's archives, taking us back in time and not missing a detail in the process. LVC goes back to the original mill where the denim was first created and picks out the exact yarn diameters, indigo recipes, stitch count, fits, sundries, and hardware as the original.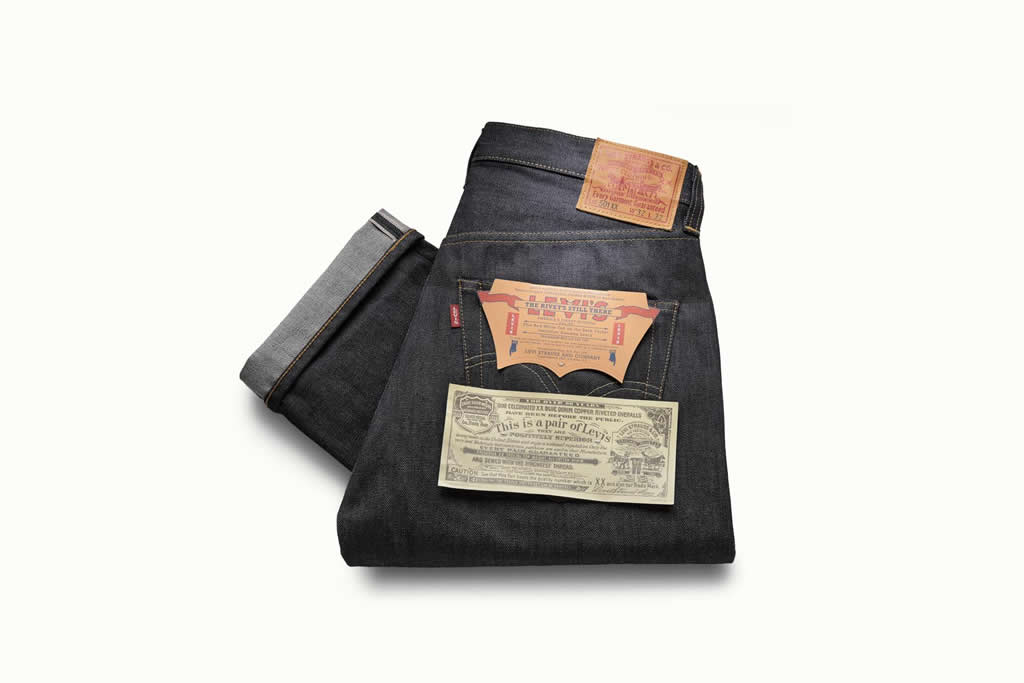 The 501 jean has been the foundation for the Levi's® brand since day one, and you really get a sense of what's made it so special when you get a chance to touch and feel the 501 offerings in the LVC line. The 1947 501 jean is a staple item in the lineup, and its concealed rivets, twin-needle arcuate, and single-stitched big E red Tab are just as they were in the original nearly 70 years ago. It's amazing how even a 1947 501 jean differs from one just a few years before, but there's a good reason for that. You have WWII ending and Levi Strauss & Co. ramping up production to meet the demand. This time, they made the 501 a little slimmer and took away extras like the cinch or suspender buttons, while still using the authentic Cone Mills red selvedge denim that made it such a hit. With every edit, every detail, there's a story to tell.
Fast forward to 1954, and the 501 was introduced to the East Coast for the first time. It came with a few edits to appeal to a unique market, which showed the brand's desire to grow and expand. Levi's hadn't done a proper introduction before this so they really had to make sure it was something east coat folks could get behind, without making them feel like they were on a dude ranch. This time around, the shrink-to-fit jean that became so popular over the years was being introduced in a zipper version—the 501z. We got a chance to go hands-on with these and have to say we dig every detail, from the covered rivets to the weight of the denim to the slimmer, tapered fit.
And you'd think that wearing a piece that's from the 1940s or '50s would make you look like you just jumped out of a time capsule, but instead, the pieces are so timeless and well-crafted that they work now just as well as they did when they were originally produced. Some people may want to go all out in terms of styling, but we suggest keeping things simple. Wear a pair of 501 jeans with a comfortable crewneck sweatshirt or tee; and if you need to head out in the evening, throw on a blazer and swap out the low white sneakers with a pair of brown brogues. Pro tip: Make sure to have a two-inch cuff to add some contrast.
For this spring, LVC also pays tribute to the 1950s, a period known for the birth of the modern blue jean. It's a really fun time period to look back on, and the pieces offered really showcase that. There's a western denim shirt with asymmetrical chest pockets in the mix as well as the brand's iconic Type II Trucker Jacket from 1953, which features two chest pockets with button-down pocket flaps, a pleated front, and a copper-pronged cinch-back for an adjustable fit.
LVC can be found at preferred stockists worldwide including Bergdorf Goodman, Unionmade, as well as Goodhood in London, where they only stock LVC denim and no other brand.