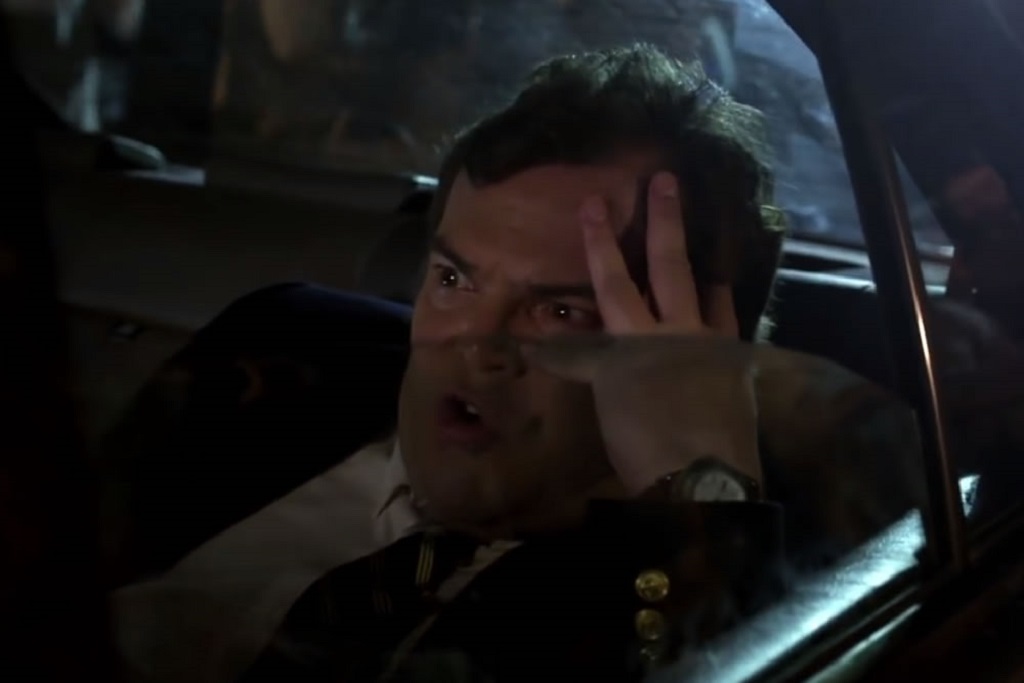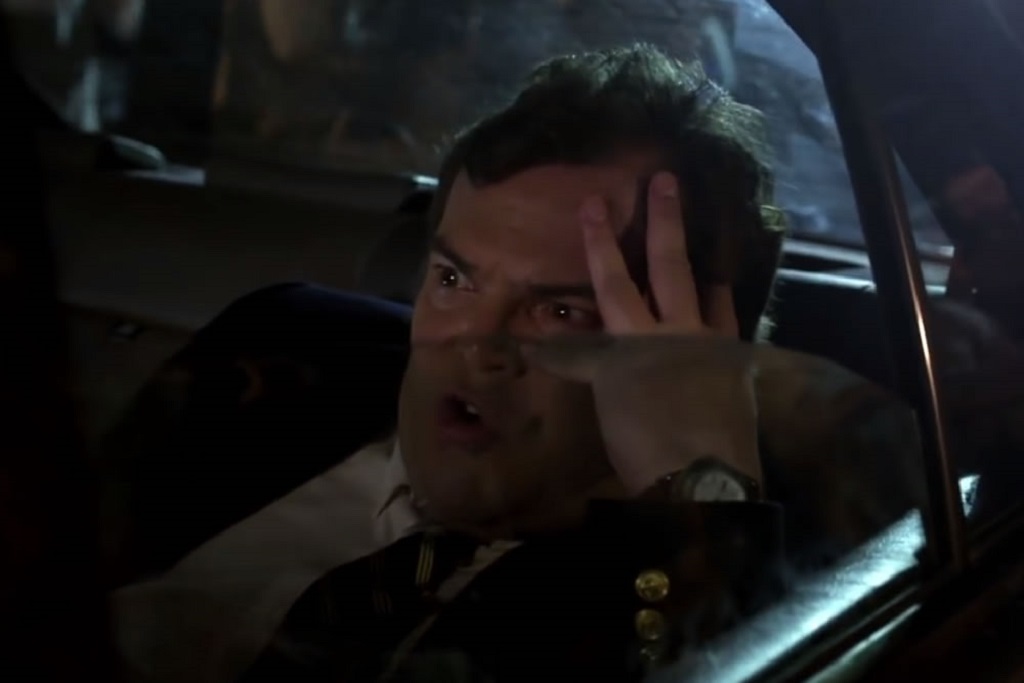 The first trailer for the HBO series 'The Brink' has been released. The series is a dark TV comedy starring Jack Black, Tim Robbins, Aasif Mandvi and Pablo Schreiber. The first season focuses on a geopolitical crisis in Pakistan and its effect on three very different and desperate men: Foreign Service officer Alex Talbot (Black), Talbot's Pakistani driver Rafiq (Mandvi), the US Secretary of State Walter Larson (Robbins) and a Navy fighter pilot named Zeke Tilson (Schreiber).
The show was created with the concept that each season will center on the same main characters and follow a crisis located in a different location. The first season will show the characters in their disparate situations: Talbot is stationed in Islambad where he refuses to take part in local culture and ends up in the chaotic streets during riots with his driver Rafiq, who then takes his boss to his home when the situation in the streets becomes dangerous. Larson, a womanizing Secretary of State and his deputy chief of staff could be the only thing preventing World War III; and Zeke 'Z-Pak' Tilson flies risky missions on the frontlines of national security.
The pilot episode was written by the 'Benabib brothers' Kim and Roberto Benabib and directed by Jay Roach. Jack Black and Tim Robbins also produce the show with Aasif Mandvi serving as a co-producer.
The series will premiere on June 21st at 10:30pm on HBO.
[embedvideo id="lB9DlCFzzUo" website="youtube"]