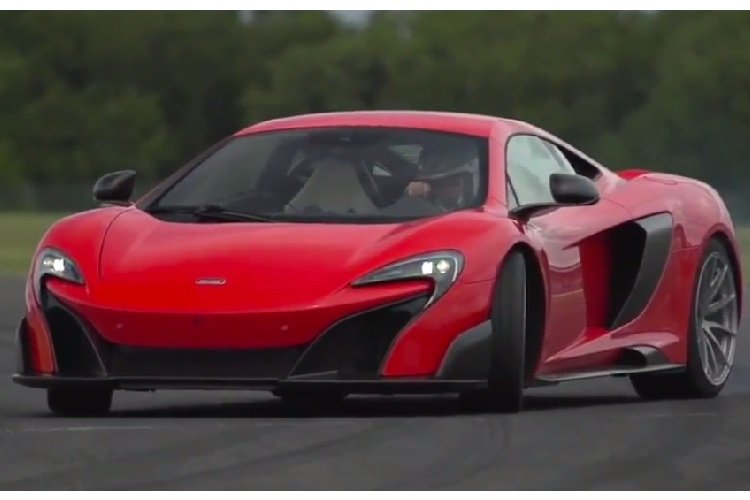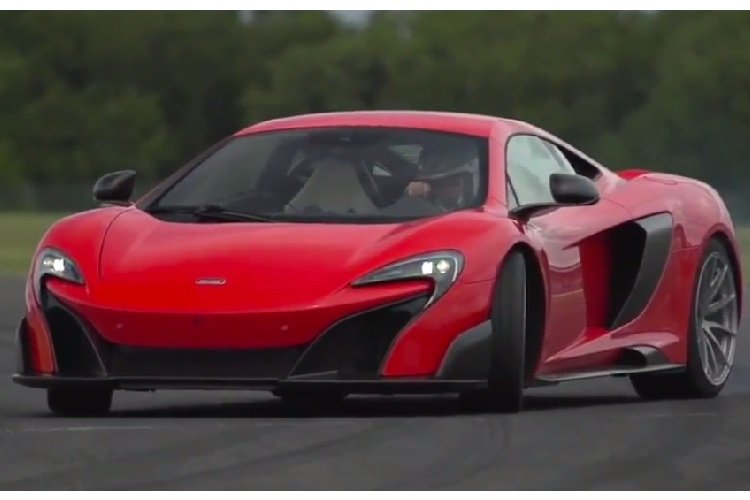 We've seen what the new McLaren 675LT can do on the track, now Chris Harris takes it on a first drive so we get a real feel for what has been referred to as the 650S upgrade.
The 675LT gets its name from its 675 metric power and LT refers to the 1997 F1 GT 'Longtail' homologation special, which had a radically lengthened body for the time, an improved power-to-weight ratio than any of the cars on which it was based, and top of the line aerodynamics. All that can also be said of the 675LT.  Compared to the 650S, the 675LT has had over a third of its parts swapped out to increase power by reducing the weight, it has a louvered plexiglass rear window, P1-like rear with thin LED taillights, and two titanium exhaust outlets. The adjustments make the 675LT 220 pounds lighter than the 650S. In terms of speed, the hypercar's V8 engine pushes it from 0 to 62 mph in 2.9 seconds and it reaches a top speed of 205 mph.
Check out Chris Harris' review of the McLaren 675LT in the video below.