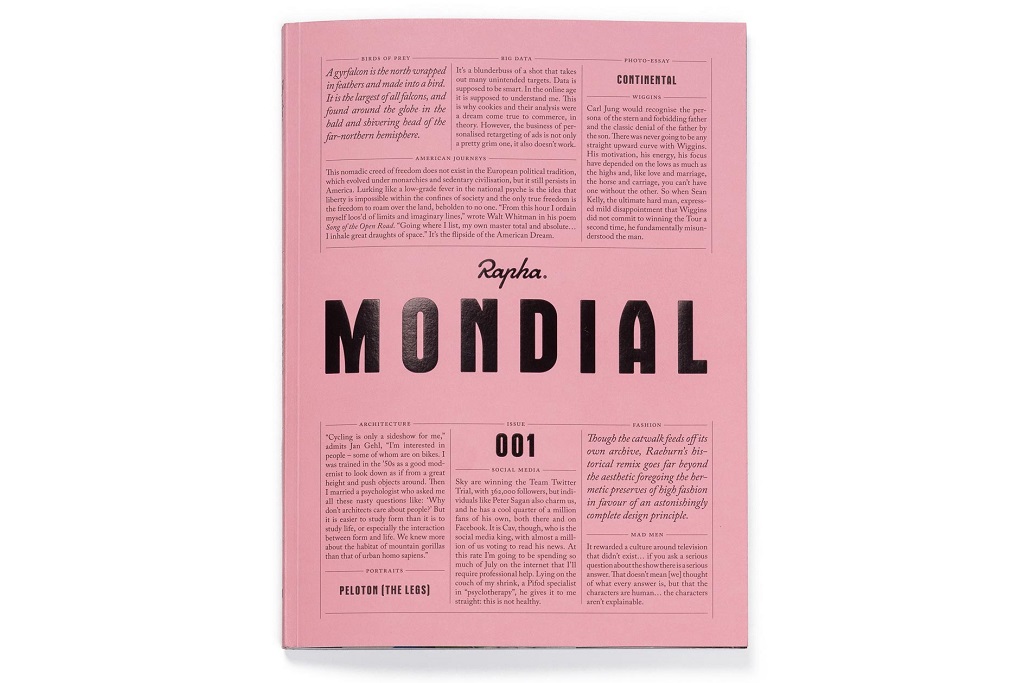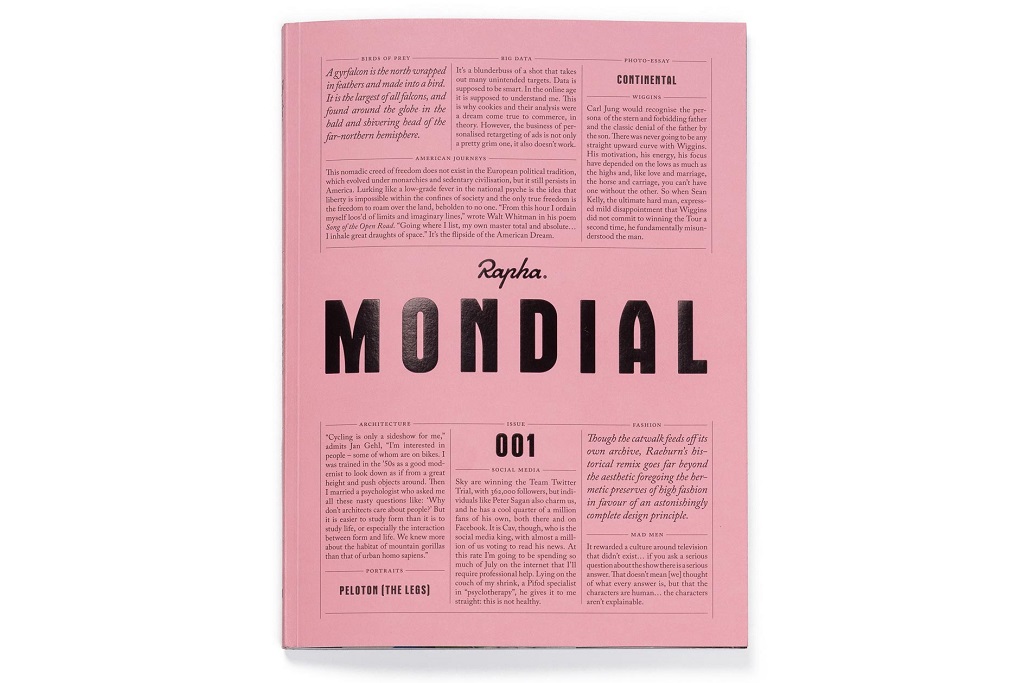 Following its tenth year anniversary, Rapha is presenting Mondial, a biannual magazine with a focus on everything to do with cycling.
Road cycling fans and followers of Rapha's brand will love Mondial, with its sharp editorials and rich imagery. Mondial will also look at cycling topics with a new and unbiased approach. The first issue includes a series by Ben Ingham that was created in Japan, and an interview with Bradley Wiggines with photographs by Jack Davison. Topics included in the long-form articles have a wider viewpoint on cycling, broadening our cultural and sports references to the activity.
Take a peek in the gallery below and check out details of the new magazine on the Rapha website.