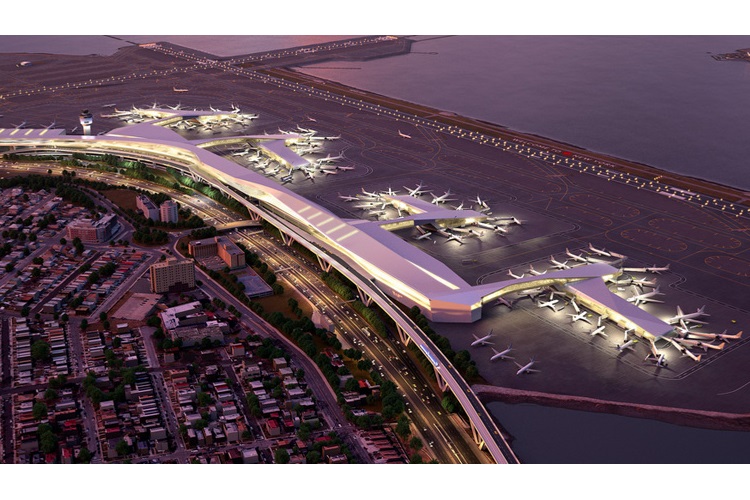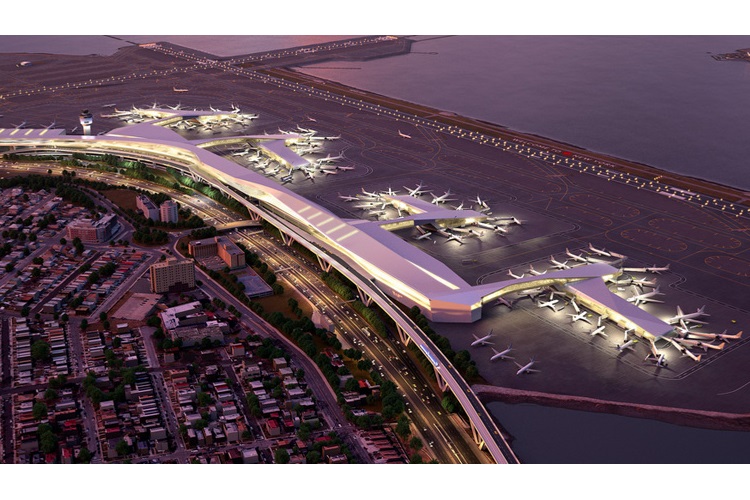 Once named America's worst airport, La Guardia may soon become the country's best airport following a $4 billion upgrade. Last year New York's Governor Cuomo launched the 'Masterplan Design Competition' to find the right team to redesign La Guardia International Airport in line with 21st century standards. The competition's three finalists (dattner architects, SHoP architects, and PRESENT architecture) all contributed elements that resulted in the final design for the airport.
The renovation will include the removal of existing parking structures in order to increase terminal size and taxiways. The fully unified main terminal will include sky bridges and satellites, with the new setup adding almost two miles of taxiways. The direct express passenger boat service to the historical La Guardia ferry terminal will also be restored and there will be a new train connection from Willets Point Station. The plans also include a hotel and conference facilities.
The renovation will be completed over 18 months, with the airport operating at the same time. The project's completion is planned for 2019. Take a look at the plans in the gallery below.