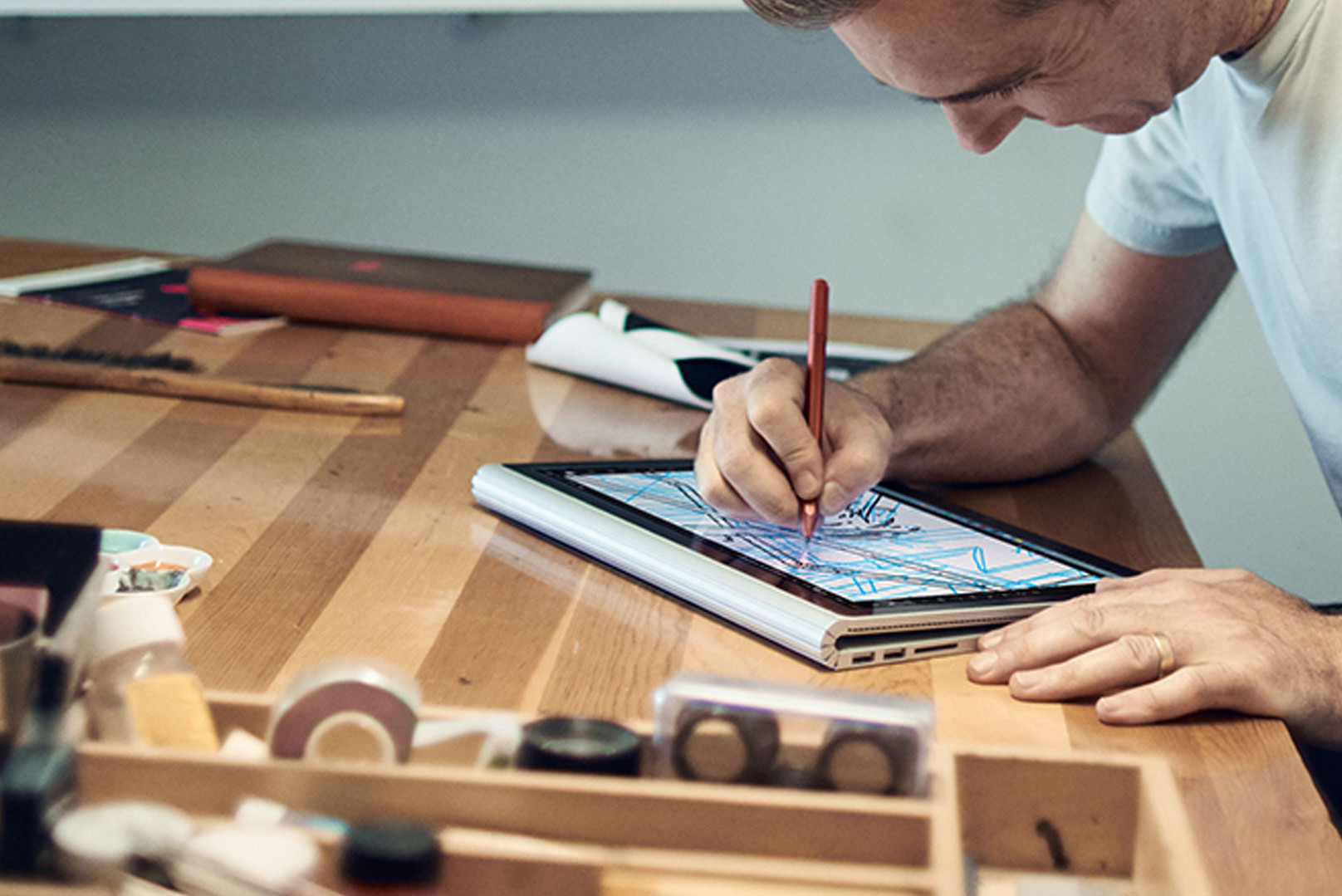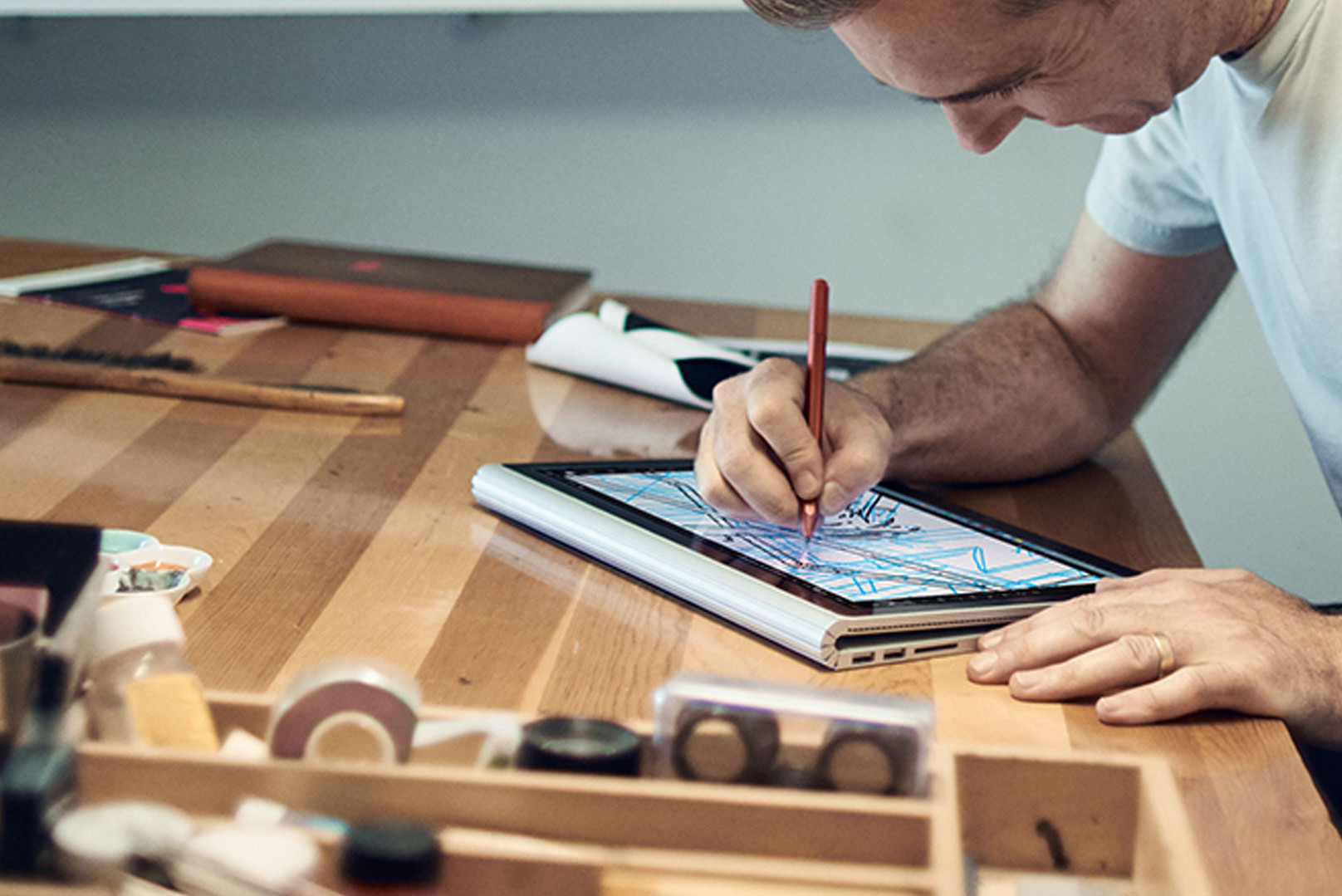 Microsoft has just revealed the Surface Book, a laptop-tablet hybrid that's geared towards designers, artists, and other creative users. It's a 13.5″ laptop whose lid doubles as a detachable tablet, and which can reattach to the keyboard to become a powerful creative canvas.
The Microsoft Surface Book features a full-sized, backlit keyboard, and is powered by either the 6th generation Intel Core i5 or i7 processor. It can also come with up to 16GB of memory and an optional graphics chip for the more intensive creative tasks, like photo and video editing.
The Microsoft Surface Book runs Windows and Office perfectly, and is powerful enough to handle the most demanding apps out there. Starting at $1,499, your Surface Book can be pre-ordered as early as now here.