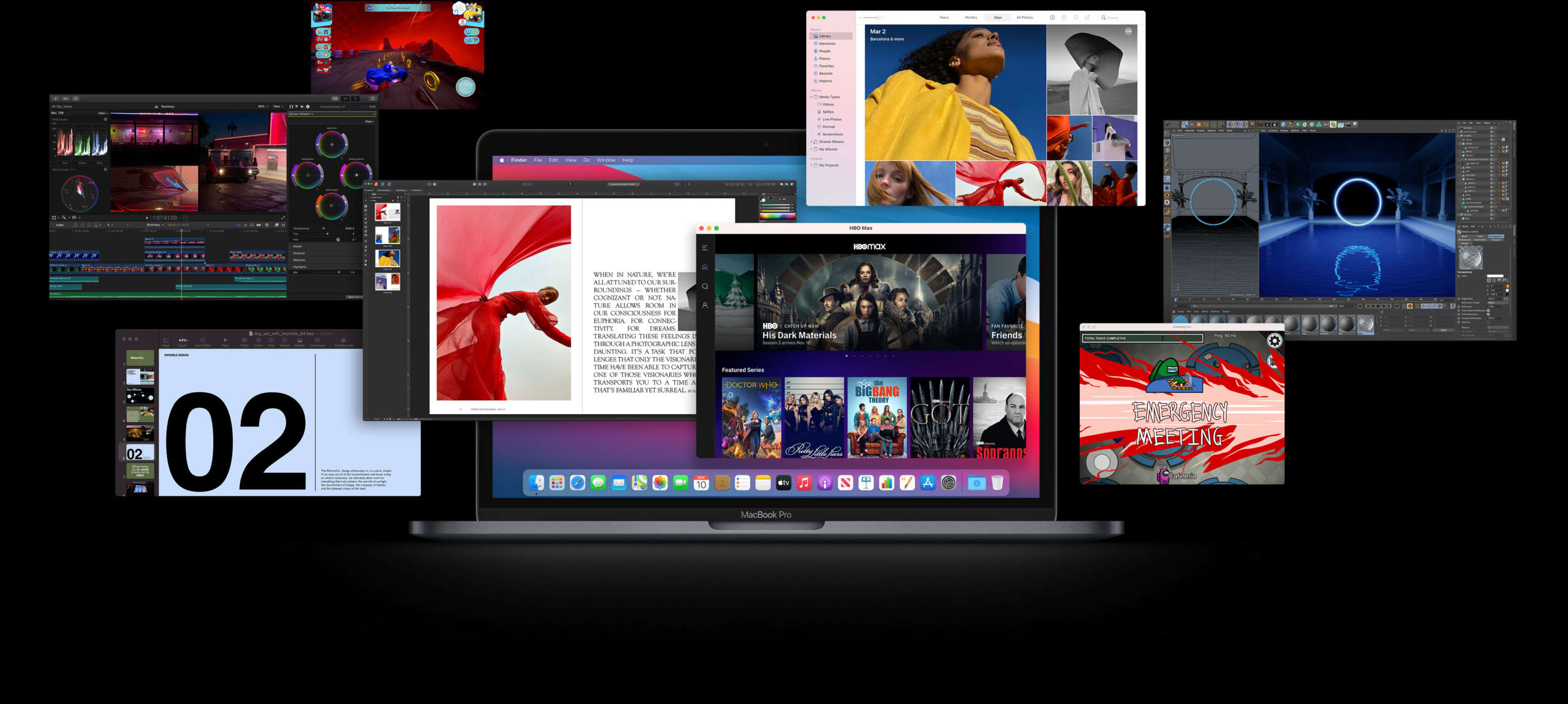 Apple's All-New M1 Chip is Powering the Latest MacBook Pro, MacBook Air, and Mac mini
Ahead of the latest macOS, Big Sur, Apple's unveiled a host of new laptops and desktops, mainly the MacBook Pro, MacBook Air, and the Mac mini. All three are come with a host of updates from their previous generations, with the biggest change coming in the form of Apple's all-new M1 Chip.
Built specifically for Mac and to work seamlessly with Big Sur, the M1 Chip combines much of what used to happen across multiple chips onto one, singular chip. Processor, I/O, security and memory all live here. It features 16 billion transistors and uses industry-leading 5-nanometer process technology to make it happen.
The 8-core CPU in M1 helps to deliver up to 3.5x faster performance, resulting in up to 3.9x faster video processing and 7.1x faster image processing. Everything from editing photos to editing in Lightroom or FCP is meant to happen more swiftly without draining battery life. Blend the chip performance with a more powerful macOS and we can expect enhanced power management and ultimately a better user experience.
So how's this all translate for the new lineup of M1-powered products? The 13-inch MacBook Pro gets up to 17 hours of web browsing or up to 20 hours of movie playback. The MacBook Air isn't too far behind with 15 hours of web and 18 hours of movie time. Tasks we normally reserve for the desktop can be down on the go, with rendering Final Cut Pro timelines up to 6x faster and even color-correcting 6K video in real time.
You can shop the latest M1-powered MacBook Air, MacBook Pro 13″ and Mac mini through the Apple Store and select retailers like bestbuy.com now.