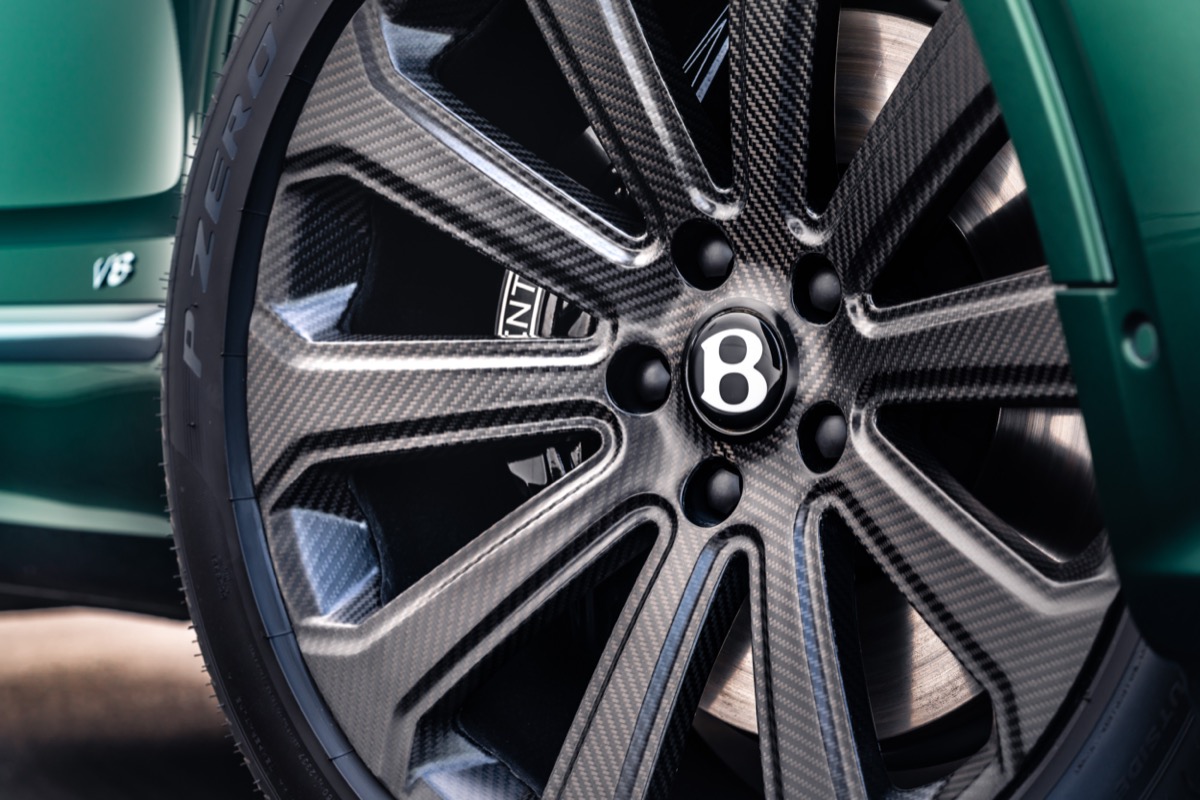 Bentley Bentayga's New 22-Inch Carbon Wheel is Mulliner-Developed, Nürburgring-Tested
Bentley has unveiled a new 22-inch carbon fiber wheel for the Bentley Bentayga making it the largest carbon wheel in production in the world. Engineered in partnership with renowned specialists Bucci Composites, the wheel not only drops weight but brings forth a host of other benefits from the composite's strength and stiffness.
While most aluminum wheels tend to crack and instantly deflate after severe impact, Bentley's carbon fiber rim can withstand the punch while intelligent layering of fiber weaves leads to slow deflation and a controlled, safe stop. The carbon wheel's also more agile, with the 6 kg weight saving and the high stiffness delivering a more stable, confident steering platform. We can see this benefiting the Bentayga Speed and Bentayga S quite a bit. With the decrease in unsprung mass, expect improved and more responsive braking. A stiffer carbon rim leads to less bending and thus greater tire stability and amore consistent contact patch. These means less tire wear and more life.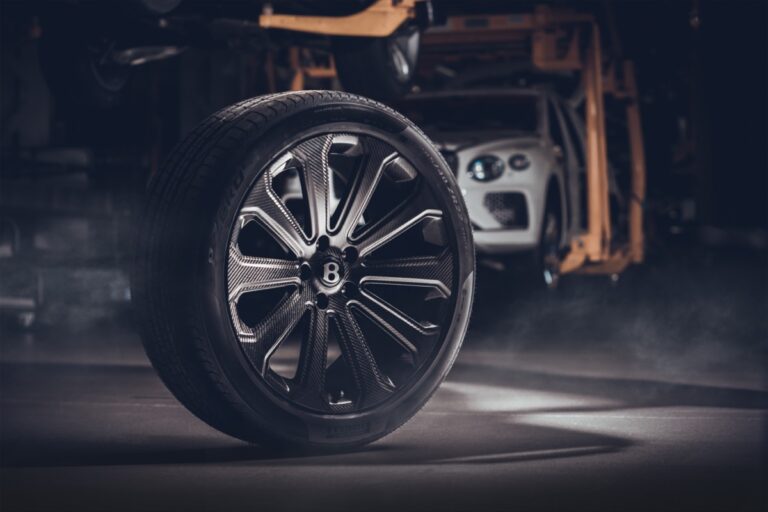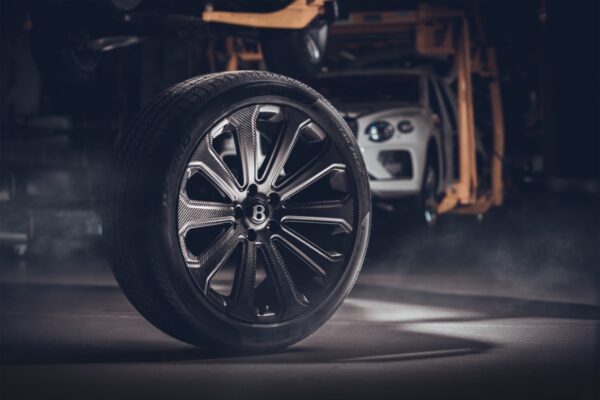 As with most of Bentley's greatest breakthroughs, it comes down to the process. This wheel has been in R&D for five years with patent-covered innovations and the use of high pressure RTM (Resin Transfer Moulding) helping to get us to today. The process has been perfected and ensures repeatability without a drop in quality. The resulting carbon wheel has gone through vigorous testing and is the first carbon wheel to pass all TÜV (Technischer Überwachungsverei – Technical Inspection Association) standards and tests. And if that wasn't enough, the wheel went through some high-intensity testing at the Nürburgring Nordschleife before getting the final green light.
The new 22-inch carbon wheel is just one of many carbon fiber products offered by Bentley and Mulliner. Expect it to be available for order late 2021.