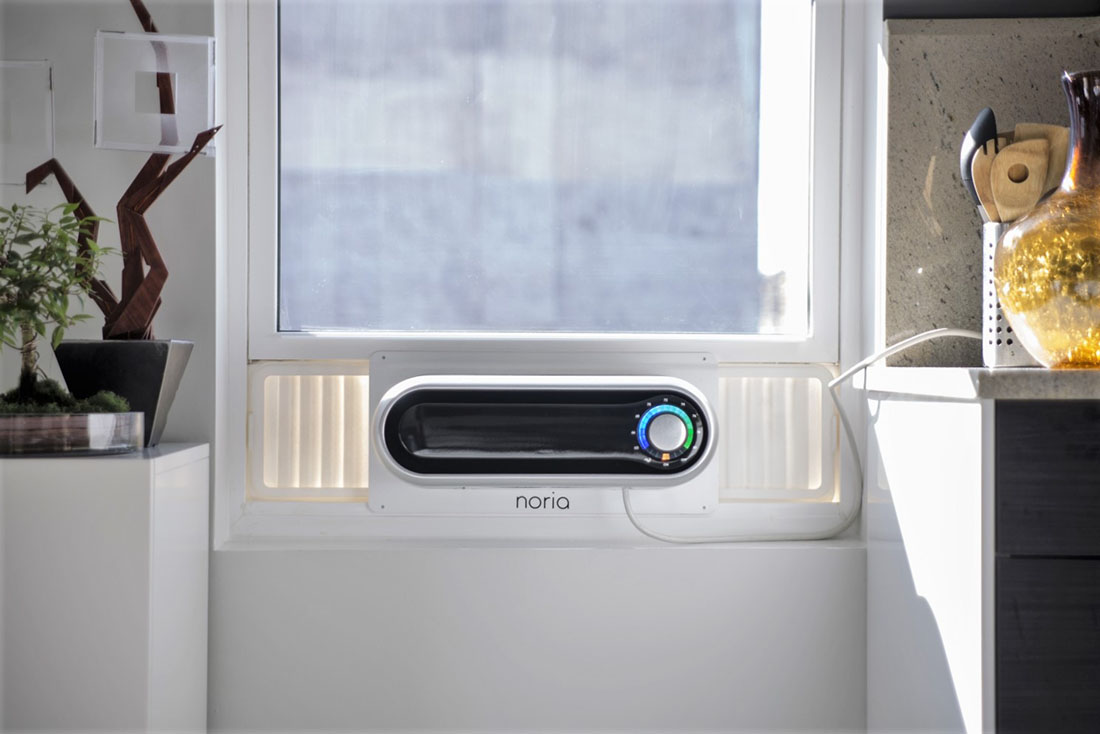 Noria Is A Smart Window AC Unit That's Beautifully Designed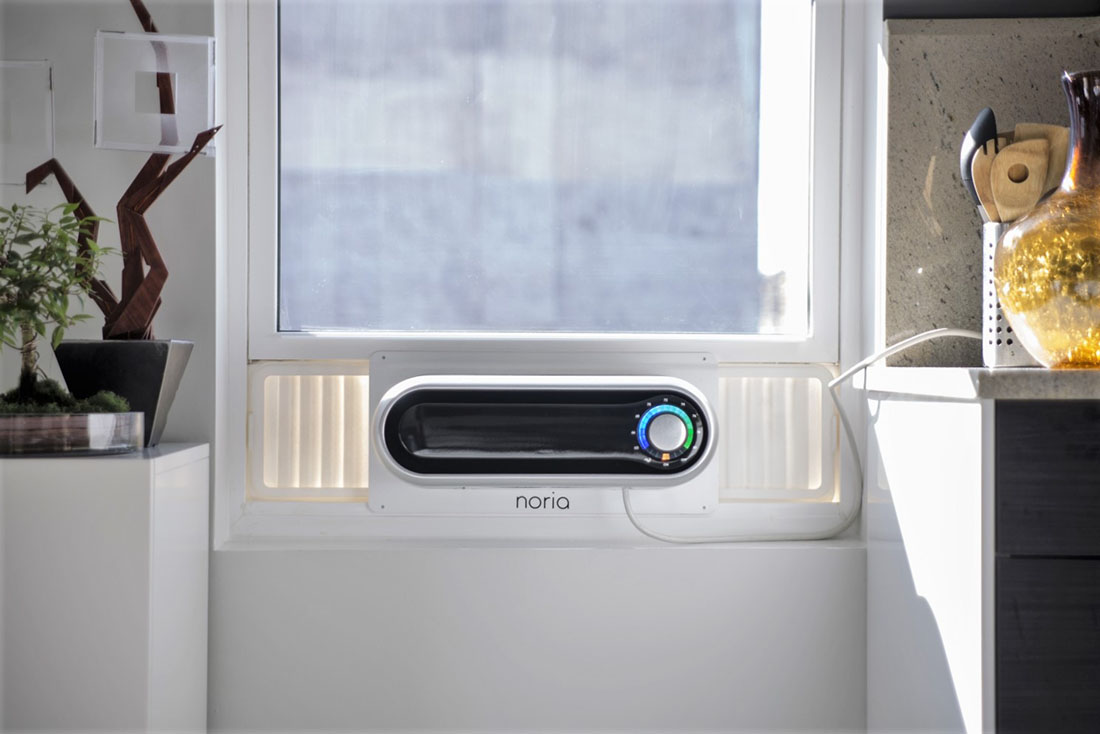 Introducing Noria, a smart window air conditioner unit that's as refined in terms of design as it is in function. It's easy to install, which the archaic window AC units of today definitely aren't. And then there's the design. It's simple before anything else, with the 6-inch height of the unit allowing folks to keep their view without compromising anything else. At the center is clean-looking thermostat knob that's fitted with a ton of smart controls you can manage from your iOS or Android device. Enable fresh air mode and you can bring in outside air on cooler summer nights. It's got a Night mode and even features a handle for easy portability.
Head on over to Kickstarter to fund the project now, though it's already met its goal so you're guaranteed to get one, starting March 2017.