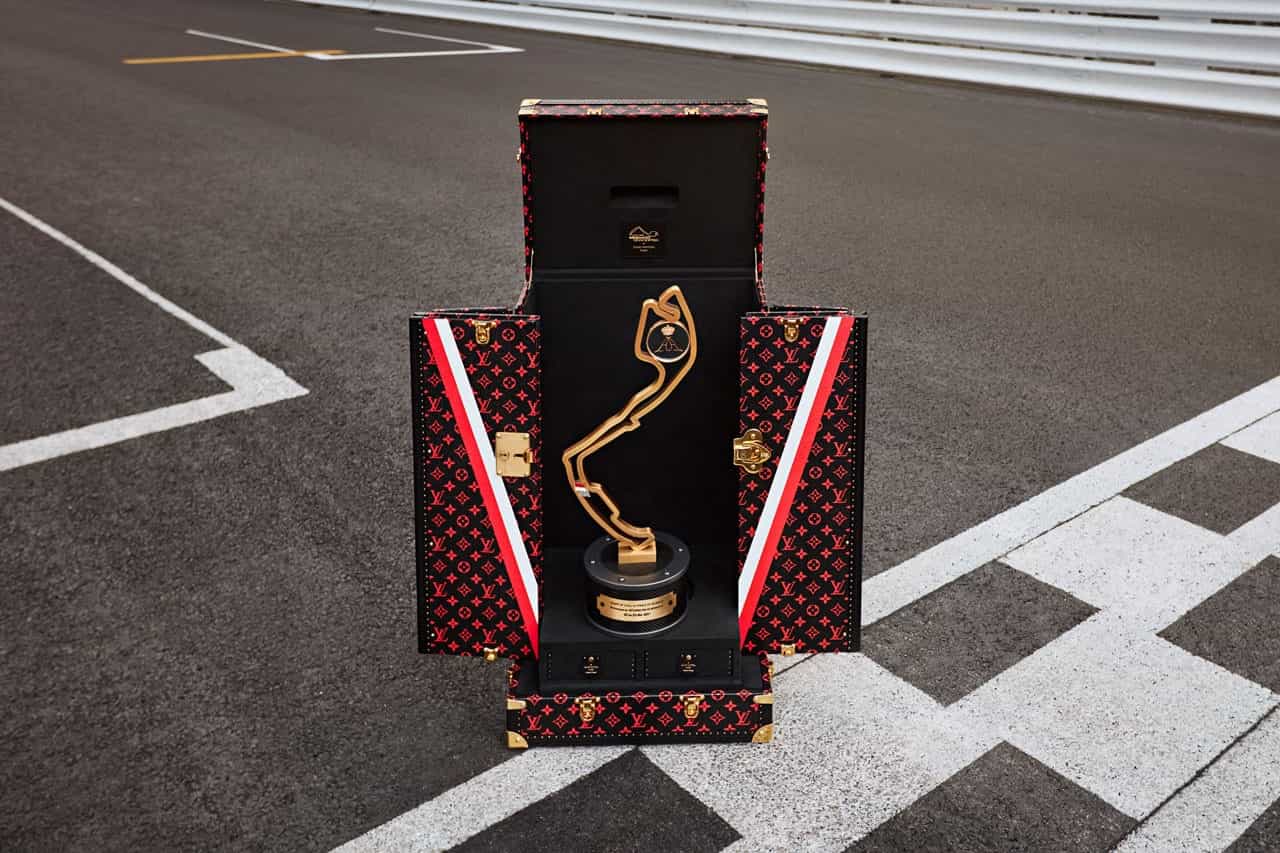 Louis Vuitton has recently announced another multi-year collaboration for the brand with the Automobile Club de Monaco. This is the organization behind the Monaco Grand Prix, and it's another great sporting collaboration for the brand following their partnership with the NBA. To start this collaboration in style, the race's winner this year will receive a Louis Vuitton trophy travel case, inspired by the Riviera.
The trophy travel case was built in the Asnières studio, located just outside Paris. It celebrates the 78th year of the Grand Prix with a monogram canvas matching the red of the Monaco Flag. There's also a "V" for victory and red and white stripes present on the case. The trophy itself is ready to be presented to the winner on May 23, and the design outlines the 19 turns on the course's track.
Michael Burke, Chairman and CEO of Louis Vuitton, stated that the company is proud to be associated with the race and begin a new chapter in their history. With the cancellation of the Monaco Grand Prix last year, fans are excited to see its return this May. With a capacity of 7,500 spectators, it's certainly going to be a smaller affair than usual. With previous winners including Lewis Hamilton and Daniel Ricciardo, it's sure to be another adrenaline-filled day on the track.
Louis Vuitton previously created travel cases for the NBA, FIFA World Cup, and League of Legends, and the Monaco Grand Prix case is an exciting addition to their luxury award trunk collection.