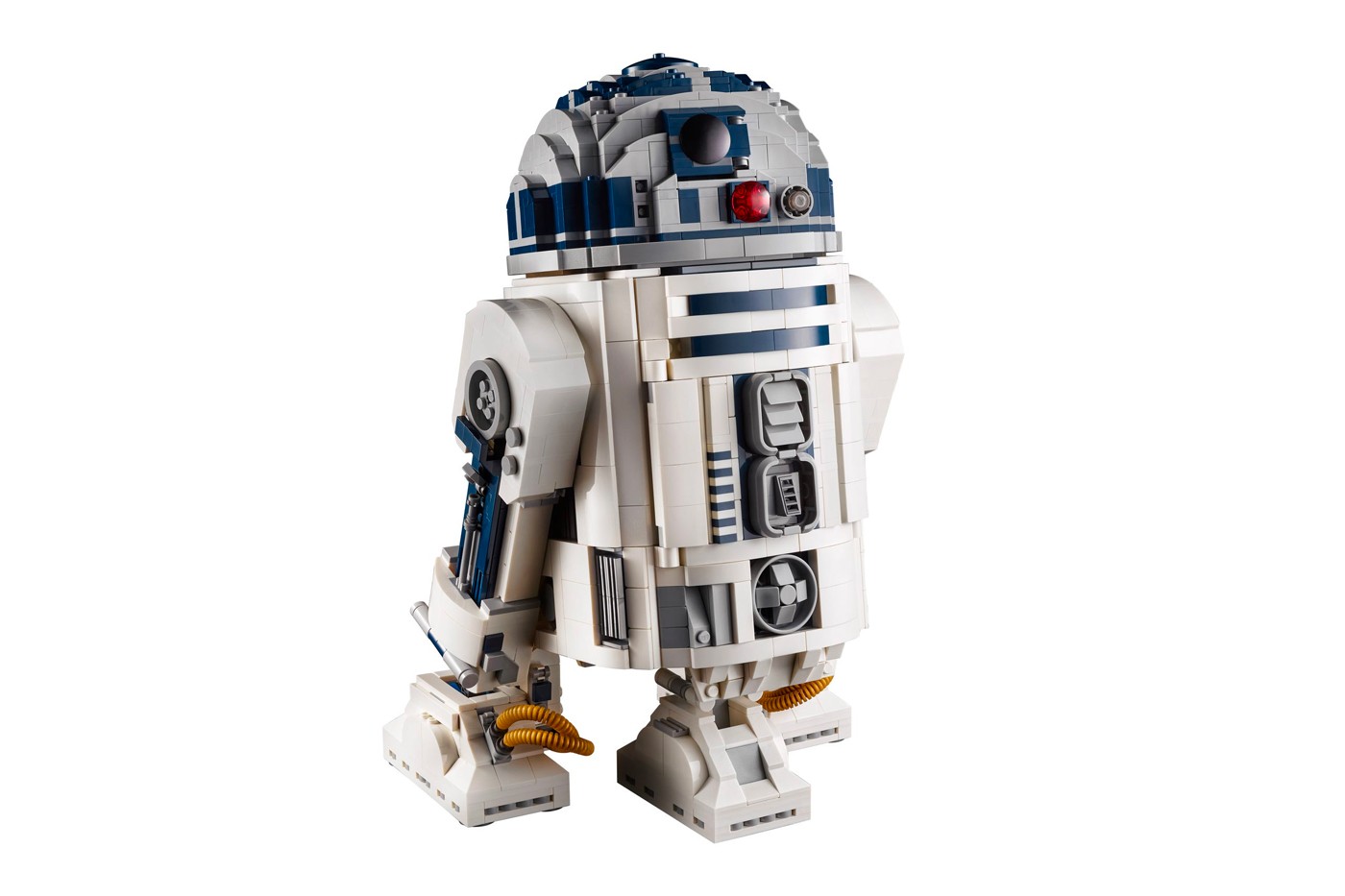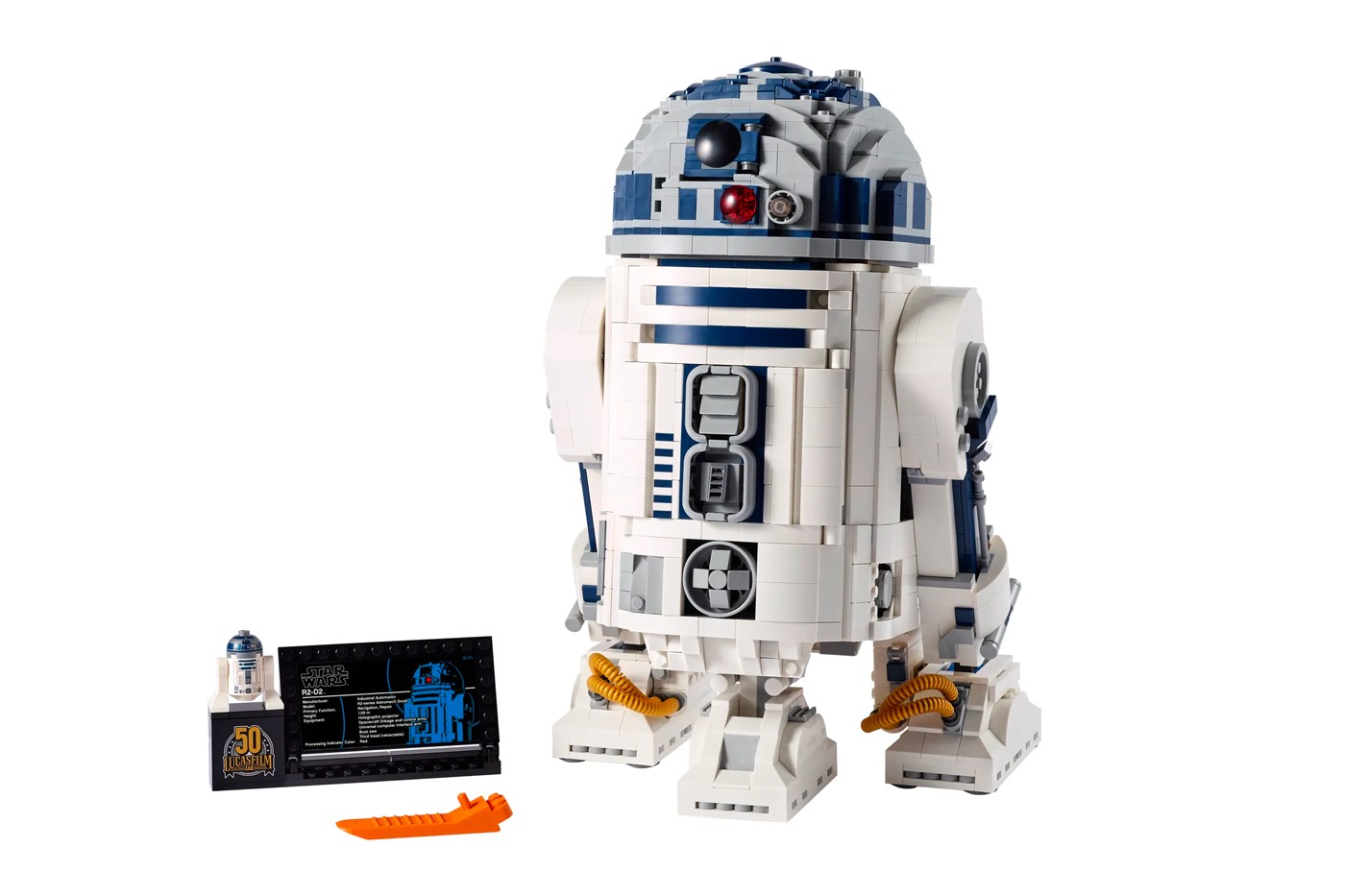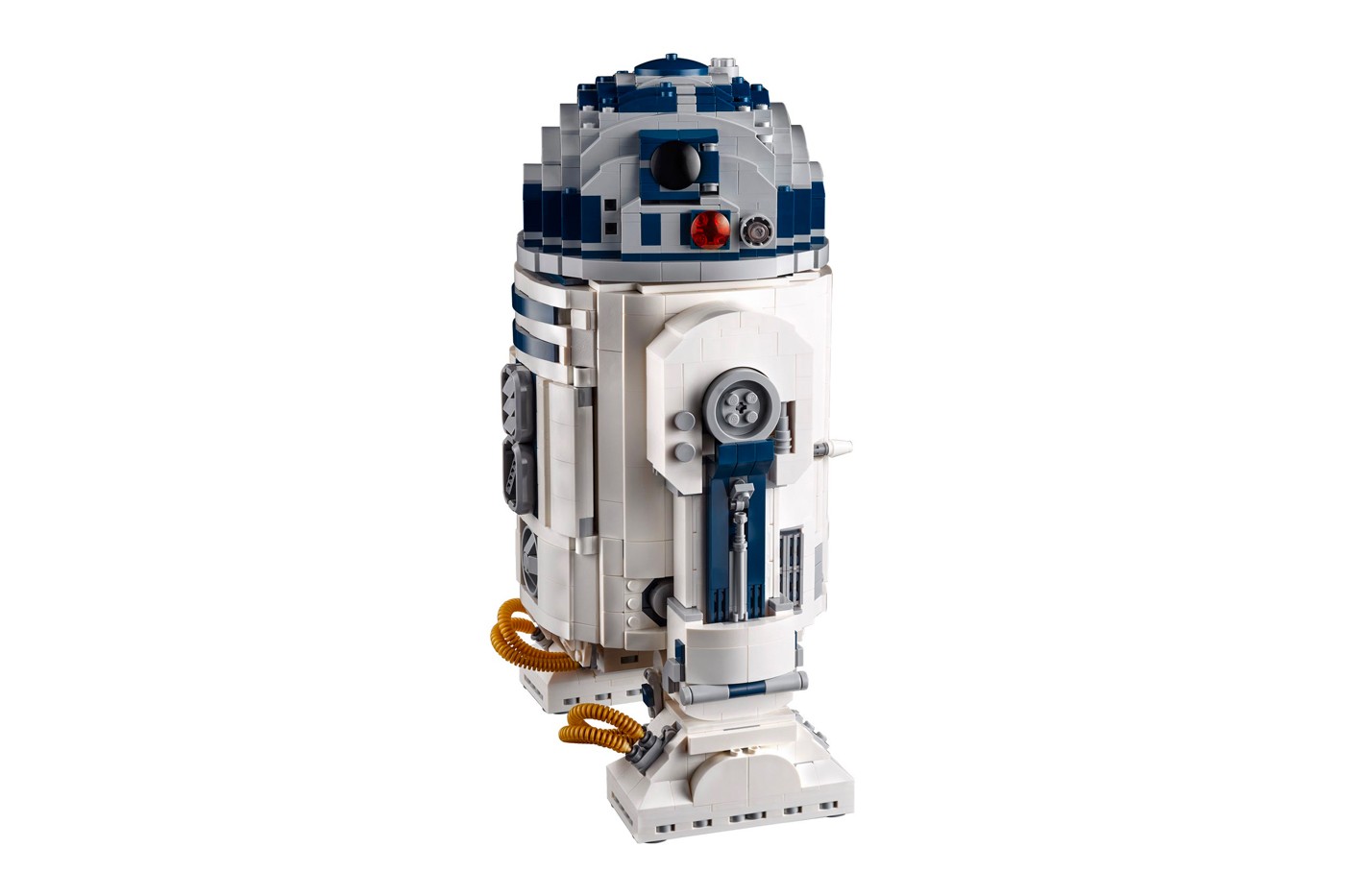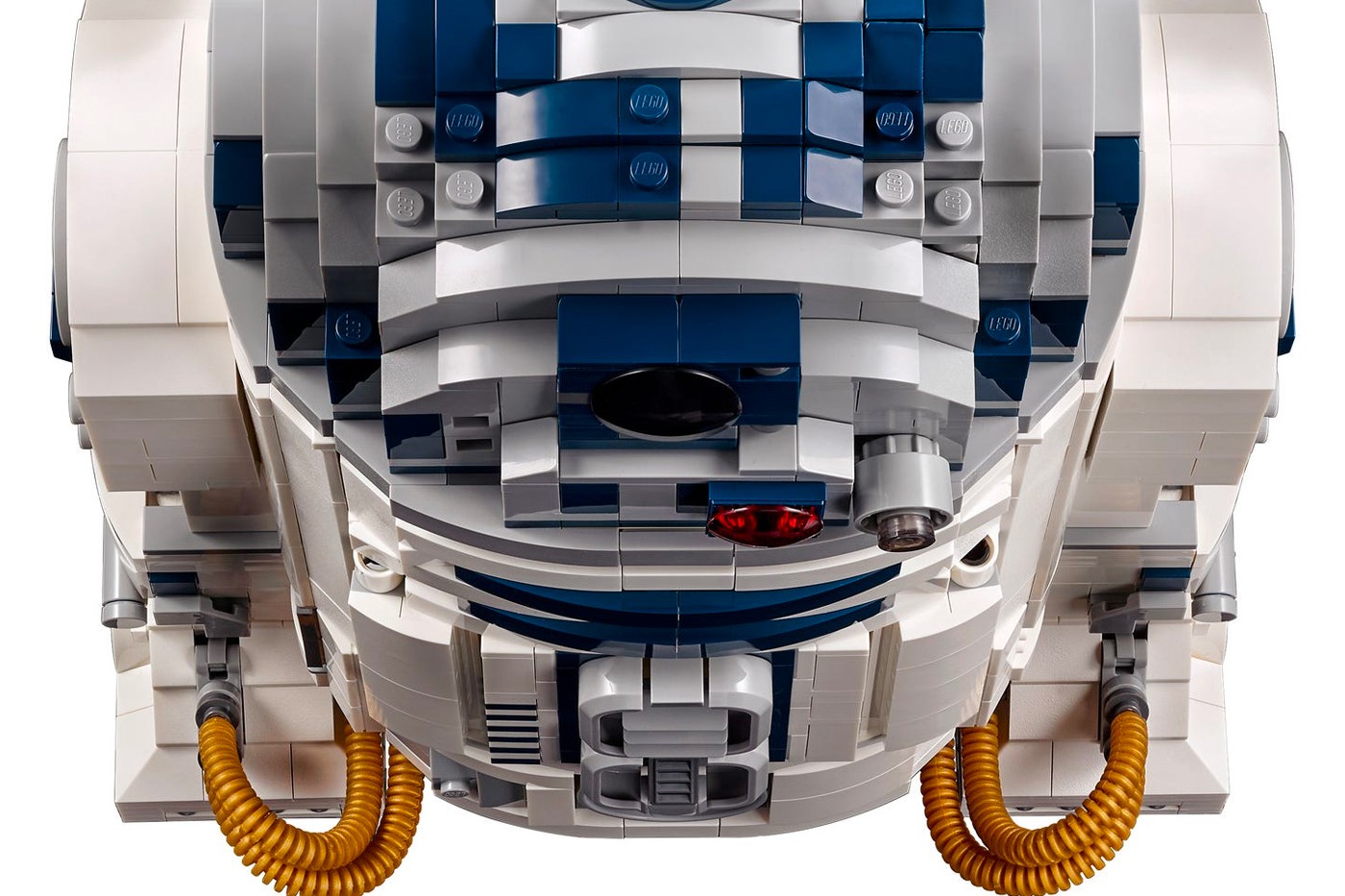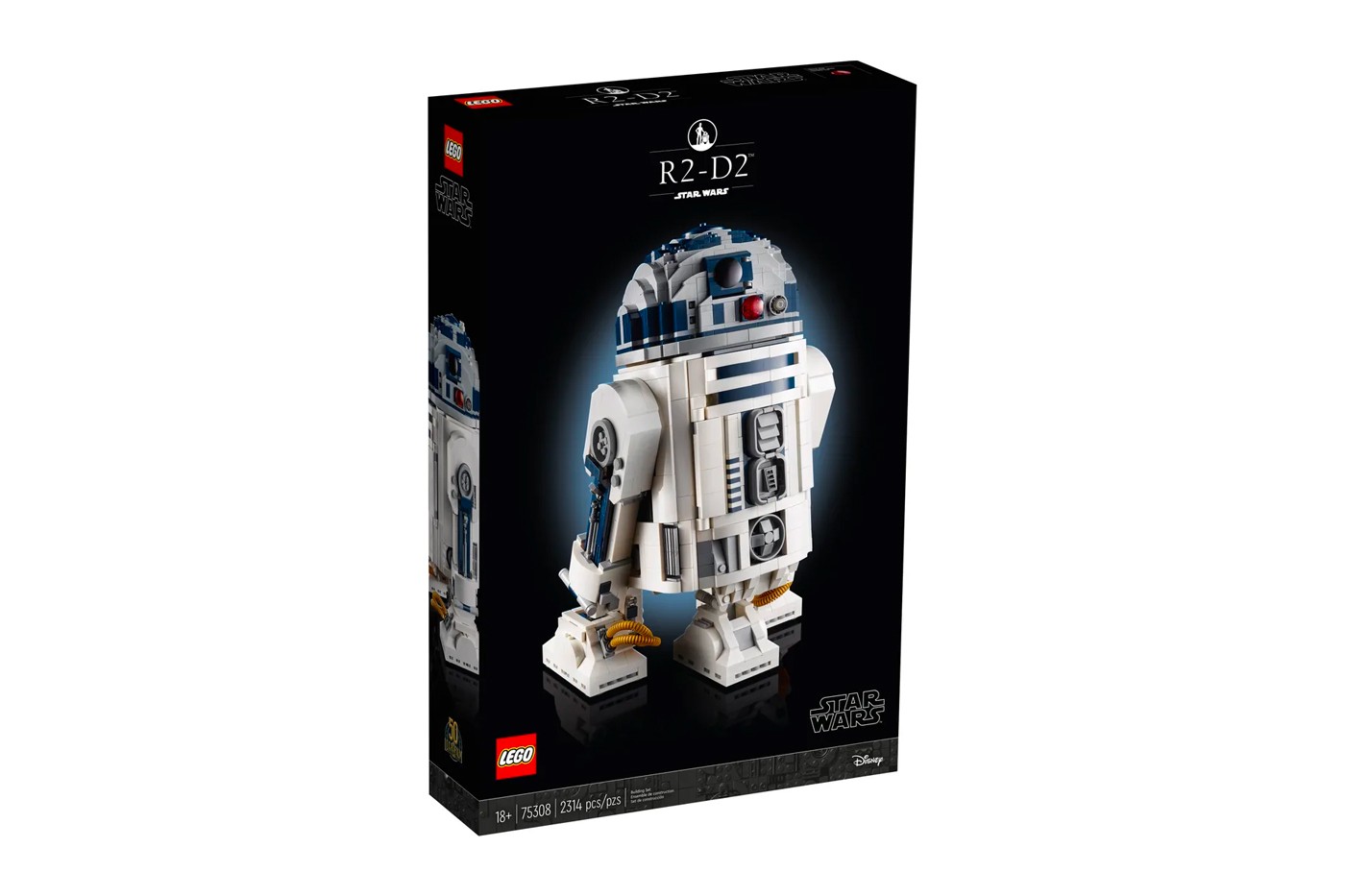 LEGO and Star Wars have come together once again to offer consumers one of their all-time best-sellers, the beloved R2-D2. This exclusive 50th-anniversary model features 2,315 pieces and even has a lightsaber hidden within the design.
The 2021 model is still true to the original design and previous versions from LEGO, but it also has some exciting new features for collectors and Star Wars fans. Firstly, there's a retractable mid-leg, an extendable front hatch, and a rotating head on the figure. In a compartment near the head, collectors will find Luke Skywalker's lightsaber hidden inside. Once fully constructed, it will be 12.5 inches high, 6 inches deep, and 7.5 inches wide.
After putting together the 2,315 pieces of LEGO, the display stand will allow fans to proudly showcase their new model. The display stand is personalized for this release, stating that it's the exclusive Lucasfilm 50th anniversary model. The set also comes with a 50th anniversary LEGO brick, which you can place beside the R2-D2 minifigure that's included. It's designed specifically with adult LEGO collectors and Star Wars fans in mind and is constructed of high-quality pieces throughout.
The 50th-Anniversary R2-D2 collaboration from LEGO and Star Wars will go on sale on May 1, just in time for May the 4th celebrations this year. It's priced at $200 and will be available on the official LEGO website.