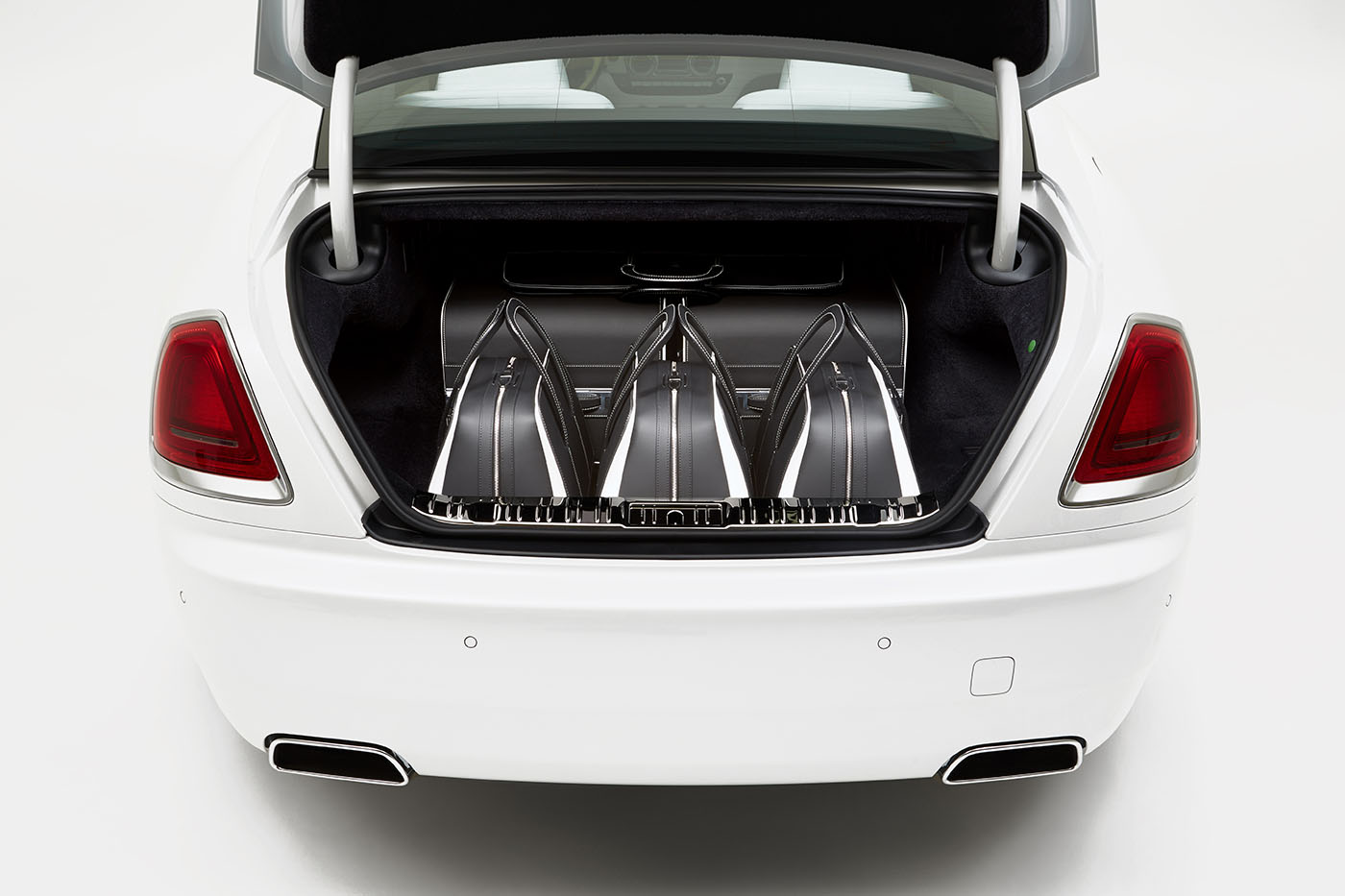 Rolls-Royce Introduces Wraith Luggage Collection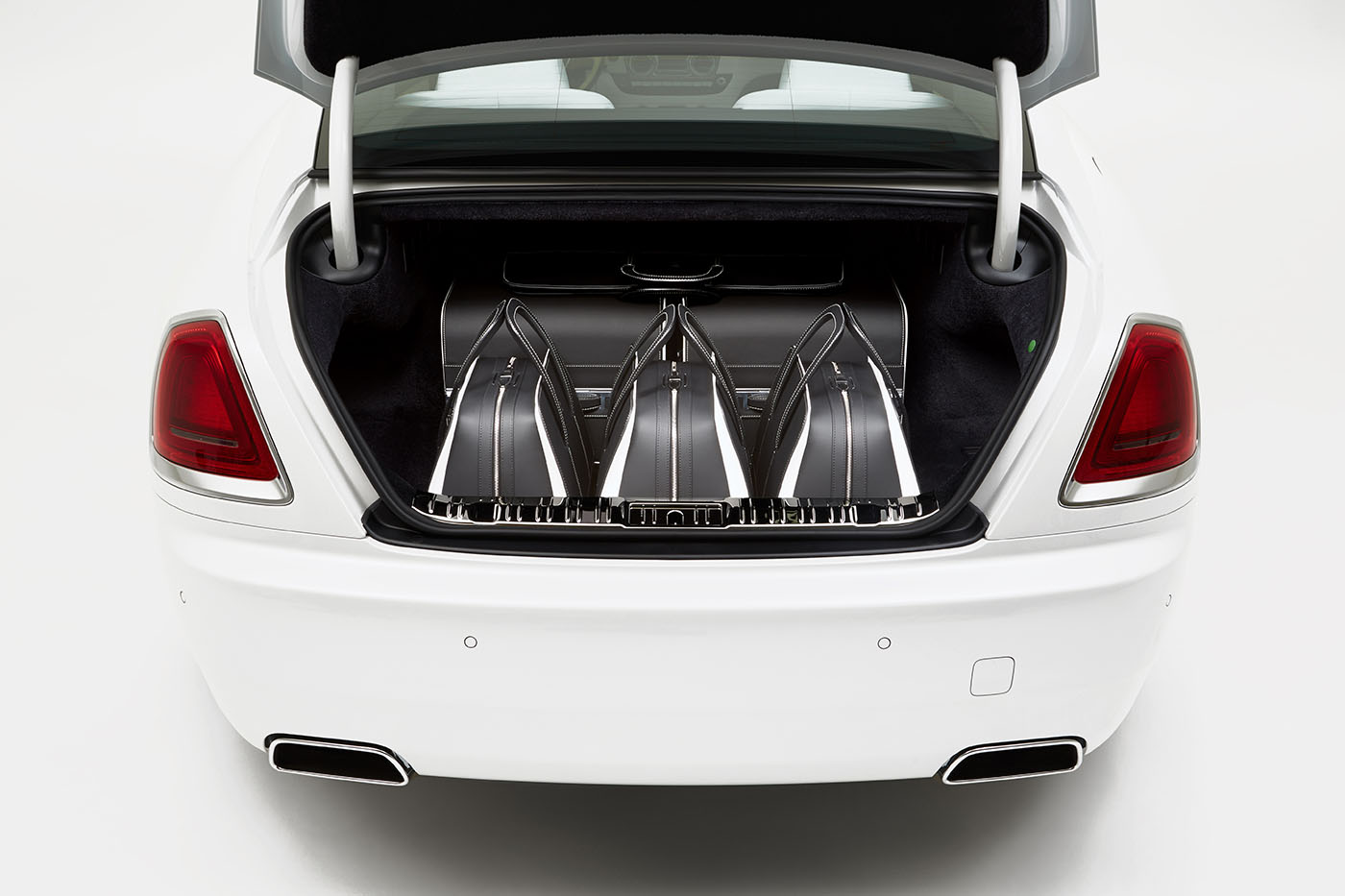 Rolls-Royce has introduced a range of luxurious luggage to complement the Wraith, the most powerful Rolls-Royce ever. The six-piece range consists of two Grand Tourer valises, three Long Weekender bags and one Garment Carrier, each crafted at the Rolls-Royce Bespoke Design Studio with Director of Design Giles Taylor leading the way. Each piece fit perfectly in the luggage compartment of a Rolls-Royce Wraith and can be further customized to meet a customer's requests. Head Butlers from some of the world's most illustrious hotels were consulted to get a better sense of how folks interact with their luggage and other belongings. And it's really about that with this collection. Designers paid extra attention to areas of the pieces that come into contact with the owner the most. So with that comes handles designed to ensure an even weight distribution. The details here are endless.
The entire Wraith Luggage Collection is available from Rolls-Royce Dealerships, as a set or individually.