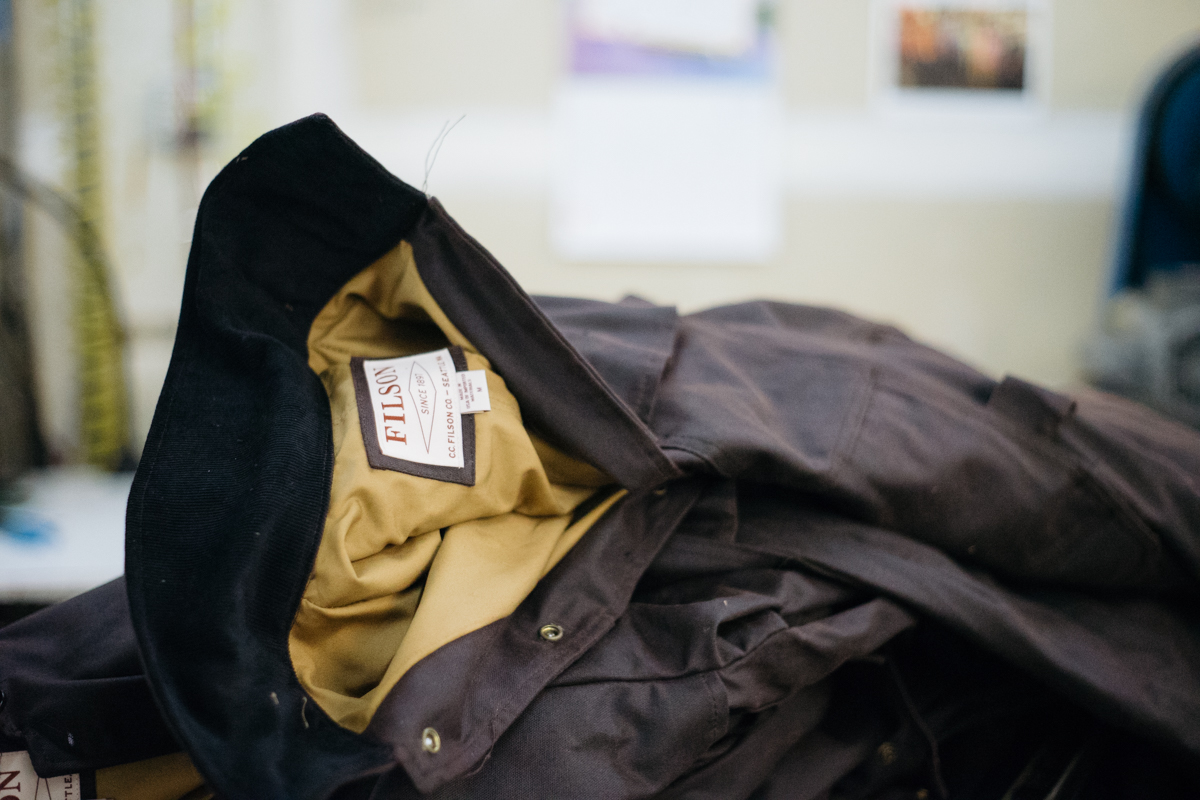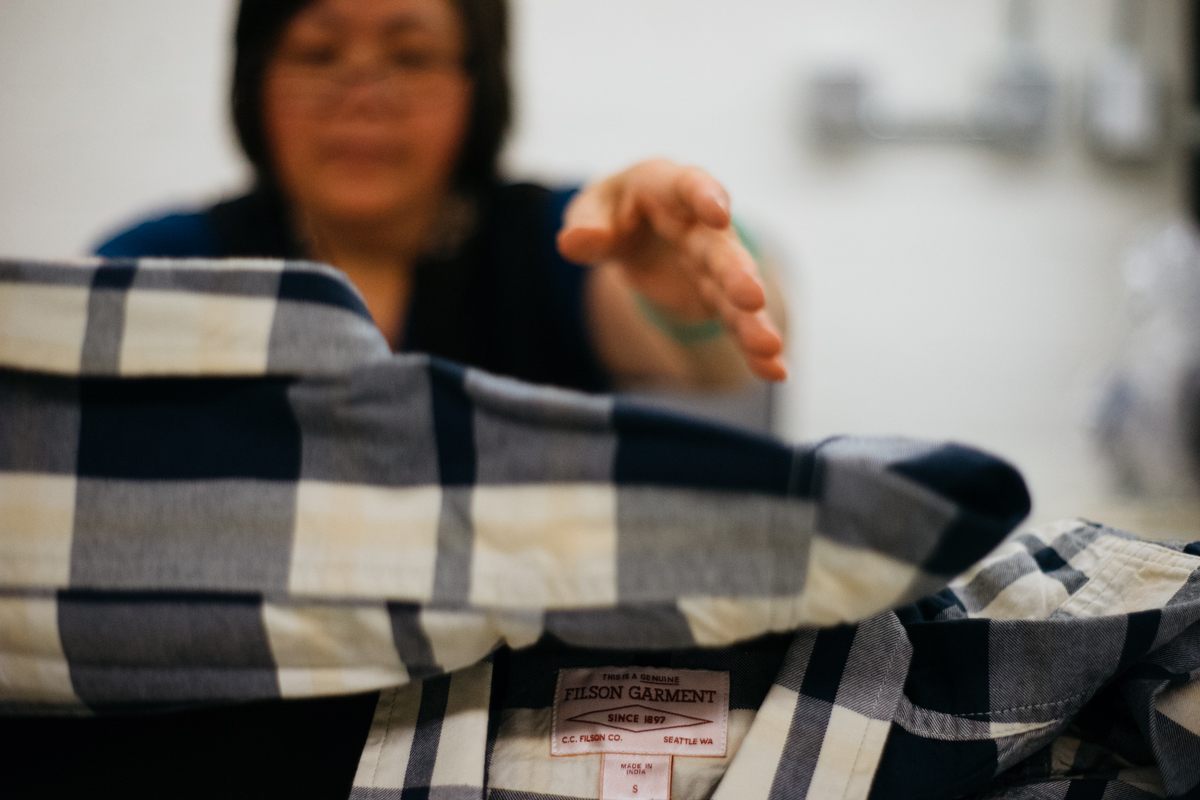 Back in 2009, during a short stint in Denver, I got the chance to walk into a Filson store for the first time. With the "Americana" movement just catching a stride, Filson was on our radar as one of the few brands that were homegrown and working to ensure that their products would continue to be Made in USA. Walking into the store added to the experience of owning a tin cloth field jacket, allowing me to not only touch and feel the iconic Filson fabric, but because the atmosphere had a real mom-and-pop feel. The managers were excited about my visit and they were patient in sharing the brand's storied history. Fast forward to last week when a tour of the Filson factories in Seattle showed that this wasn't just about one store or one manager, but an engrained value that extends right to factory employees that sew every thread and punch every belt hole.
Filson employs over 280 people in their manufacturing facilities, many coming from families that are second- or third-generation in to working for Filson. It's been a tradition that's been handed down and so there's a real level of pride that comes with that, which has led to a dedication to trade and a relentless attention to detail. With over 28,000 square-feet of space across two factories in Seattle at their disposal, they're able to house 10,000 leather hides annually to make leather accessories, belts and straps for Filson bags.
Jeremy Bennett manages product development for Filson's luggage, bags, and accessories division and was gracious enough to walk us through the space while providing a ton of detail around the factory's history and inner workings. The Filson luggage factory's able to churn out 400-500 units of luggage and bags daily, each finished with the utmost care. Stations are seen throughout the floor, each dedicated to a specific process or task. And there's even an area dedicated to research and development, manned by a small team that's solely responsible for envisioning future Filson products. Old-school techniques blend with modern-day advancements, all manned by real people that have created their own sub culture inside a revived city. And that's what really matters. That not only are great products being made but the people that are helping to do it are shaping an entire city and lifestyle. Filson's work culture will continue to evolve as the tradition and pride that comes with working here continues to be handed down to future generations. And we can expect that their collections will continue to adapt as they always have while still staying true to their commitment to making top-quality product that's built to last.
Check out shots from our visit to Seattle in the gallery above.