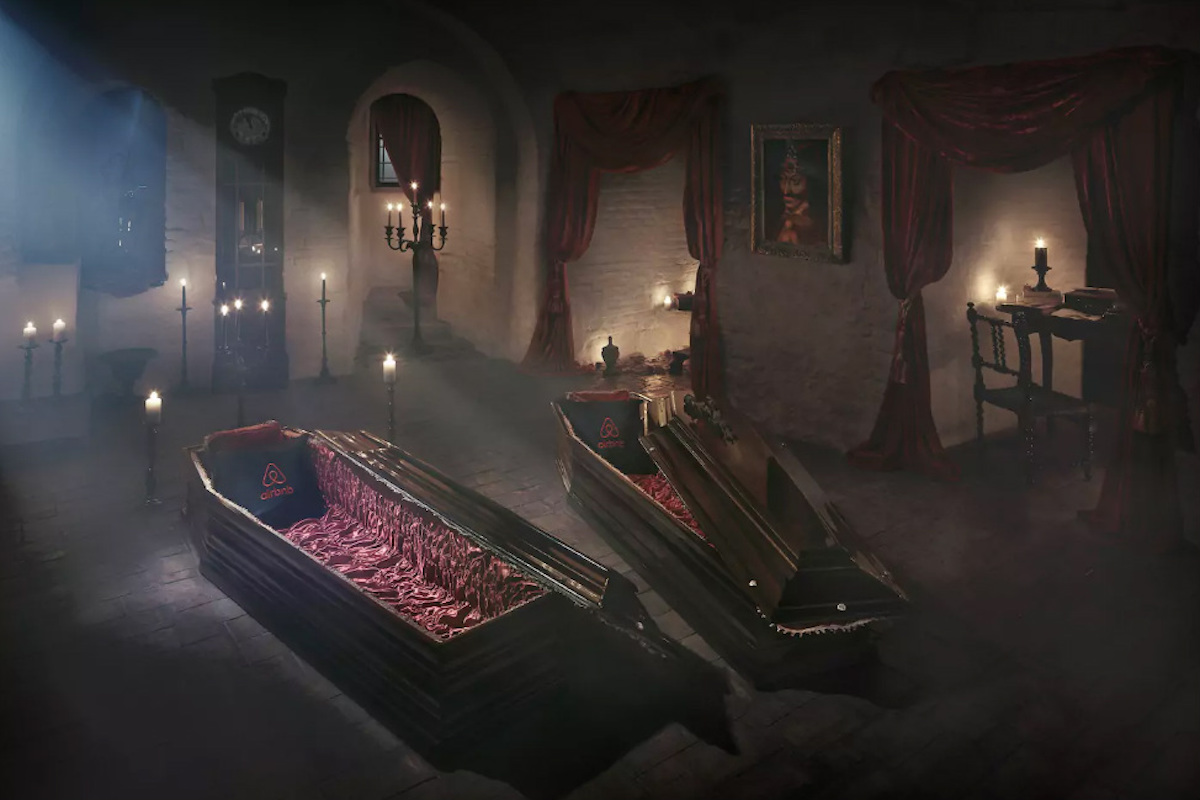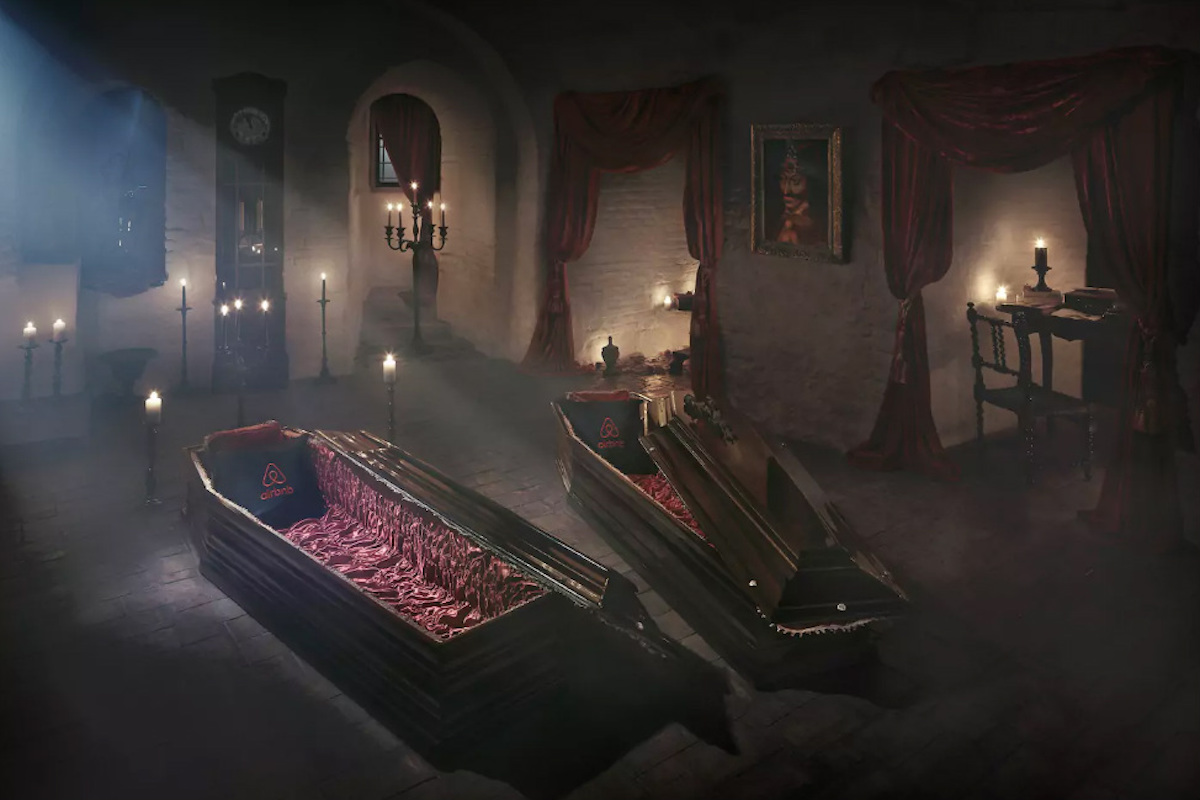 Celebrate Halloween in the most authentic fashion by entering Airbnb's latest Dracula sweepstakes. The popular rental-service company is offering the public a chance at winning a once-in-a-lifetime opportunity of staying overnight at Dracula's castle in Transylvania, Romania. You can win a stay for two in the castle located in the Carpathian mountains and explore the secret passages, but beware of the bats! Per Airbnb:
A horse-drawn carriage carries you swiftly through Transylvania as the sun sets towards the horizon, heralding the hours of swooping bats and howling wolves. When you come around the final bend on the tree-lined road, you'll catch a glimpse of Bran Castle. This misty mountain-top manor is home for the night. The chill that suddenly fills the carriage is not the evening mist, it's a fear older than the forests now grown up around the castle rock. This is the lair of vampires, and you cannot leave until dawn.
The lucky winners will also be flown into Romania by Airbnb. If you are 18 years-old or over make sure to follow the link to enter for a chance to stay at the infamous castle.