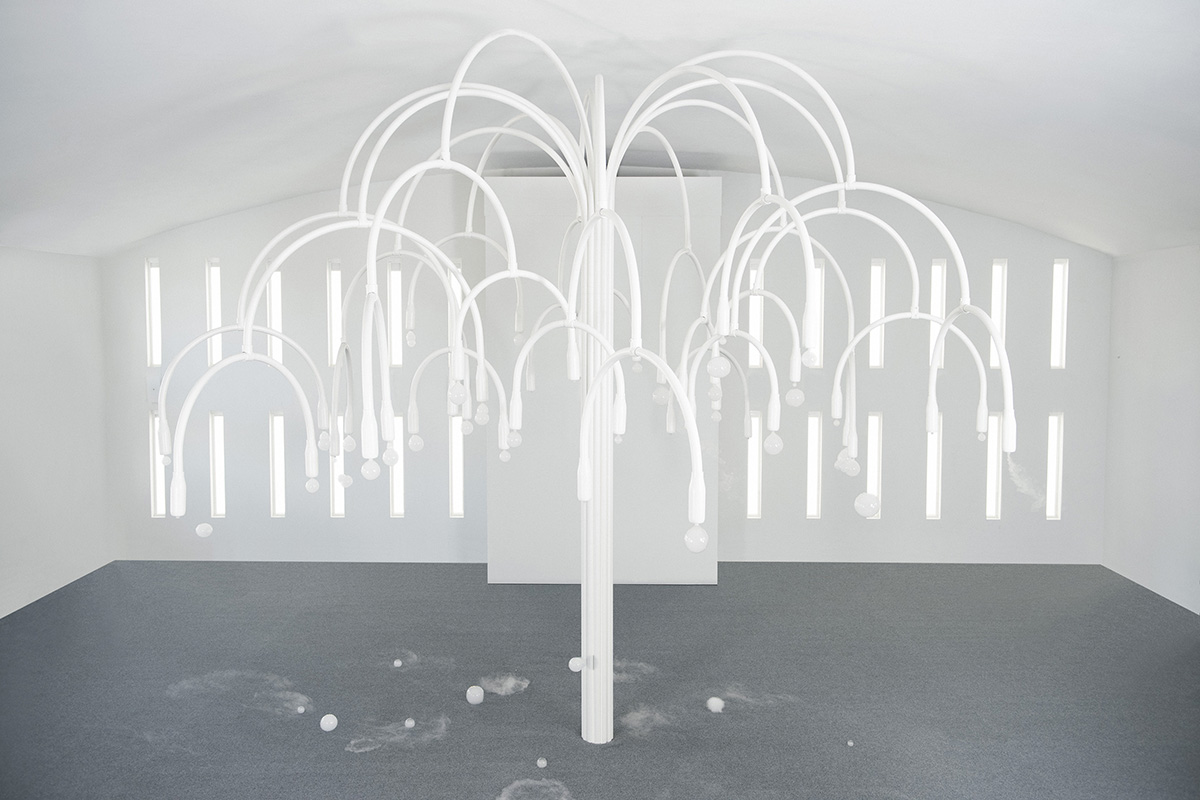 COS and Studio Swine Partnered for 'Blossoming' Installation at Design Miami
There were a lot of great things coming out of Art Basel in Miami and one of our favorite installations came courtesy of COS and Studio Swine. Their 'blossoming' installation featured large mist-filled blossoms that 'ripe' in your hand and dissolve into a scented mist inspired by Miami and the Florida Everglades. The installation was also accompanied by a pop-up shop that featured a selection of COS offerings and of course a few parties to showcase things.
Check out the COS x Studio Swine installation in the gallery above.