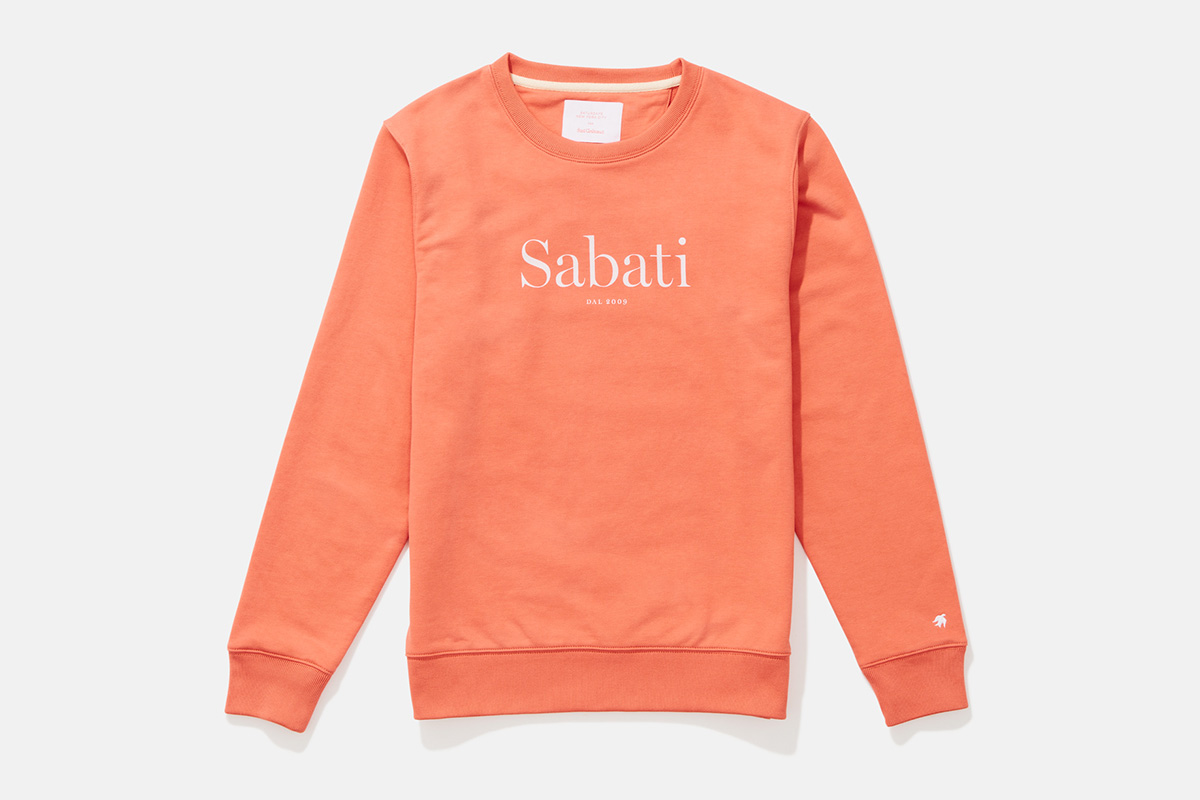 Saturdays NYC and Sant Ambroeus Partner For This Limited Sweatshirt
Sant Ambroeus has been offering up authentic Italian cuisine to New Yorkers for 35 years and they've now teamed up with one of our favorite NYC brands — Saturdays — on a limited edition unisex sweatshirt. Featured in Sant Ambroeus pink, the instant classic includes Saturday's logo Italian 'Sabati'. The collaboration's a natural one as both of the Sant Ambroeus downtown locations are close to Saturdays NYC flagships in Soho and the West Village. Saturdays co-founder Morgan Collett has mentioned how coupling her friendship with Sant Ambroeus' Ali Niroomand over the years with the synergy between both brands led to this eventual partnership.
The Sant Ambroeus x Saturdays NYC sweatshirt is available through Sant Ambroeus and Saturdays NYC locations as well as through the Saturdays NYC online store now.