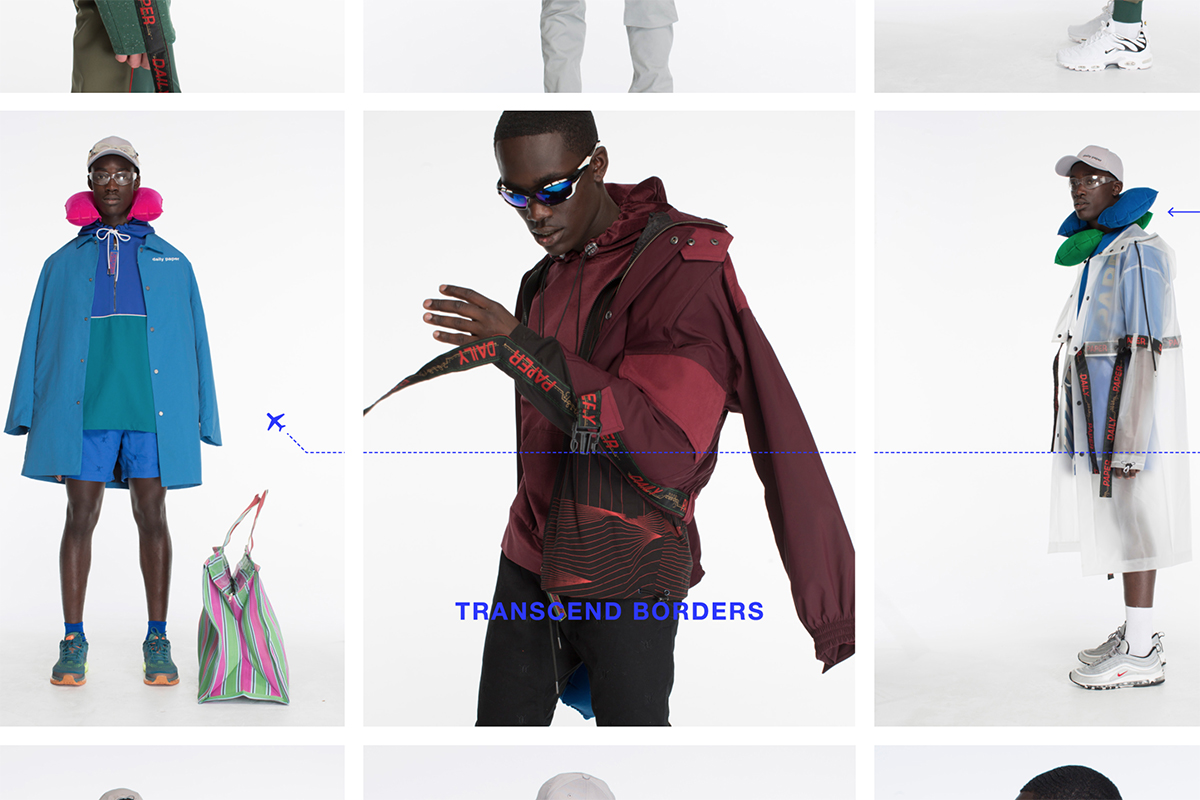 Daily Paper Explores The International Youth Movement for Spring/Summer 2018 Lookbook
Amsterdam-based Daily Paper has dropped their latest lookbook, this time highlighting their Spring/Summer 2018 collection. The "Transcend Borders" collection builds on their Fall 2017 collection which focused on tribal influences, human migration, stealth and adaptation, and more. Here, we get themes of travel and "transcending expectations" with a good dose of inspiration comign from African tribes and the continent's various movements. Throughout the collection, you'll see passport stamp graphics, transparent fabrics, and even references to Africa's five largest airports.
Check out Daily Paper's "Transcend Borders" lookbook for Spring/Summer 2018 in the gallery up top and expect the offerings to hit the Daily Paper online store on February 23rd.