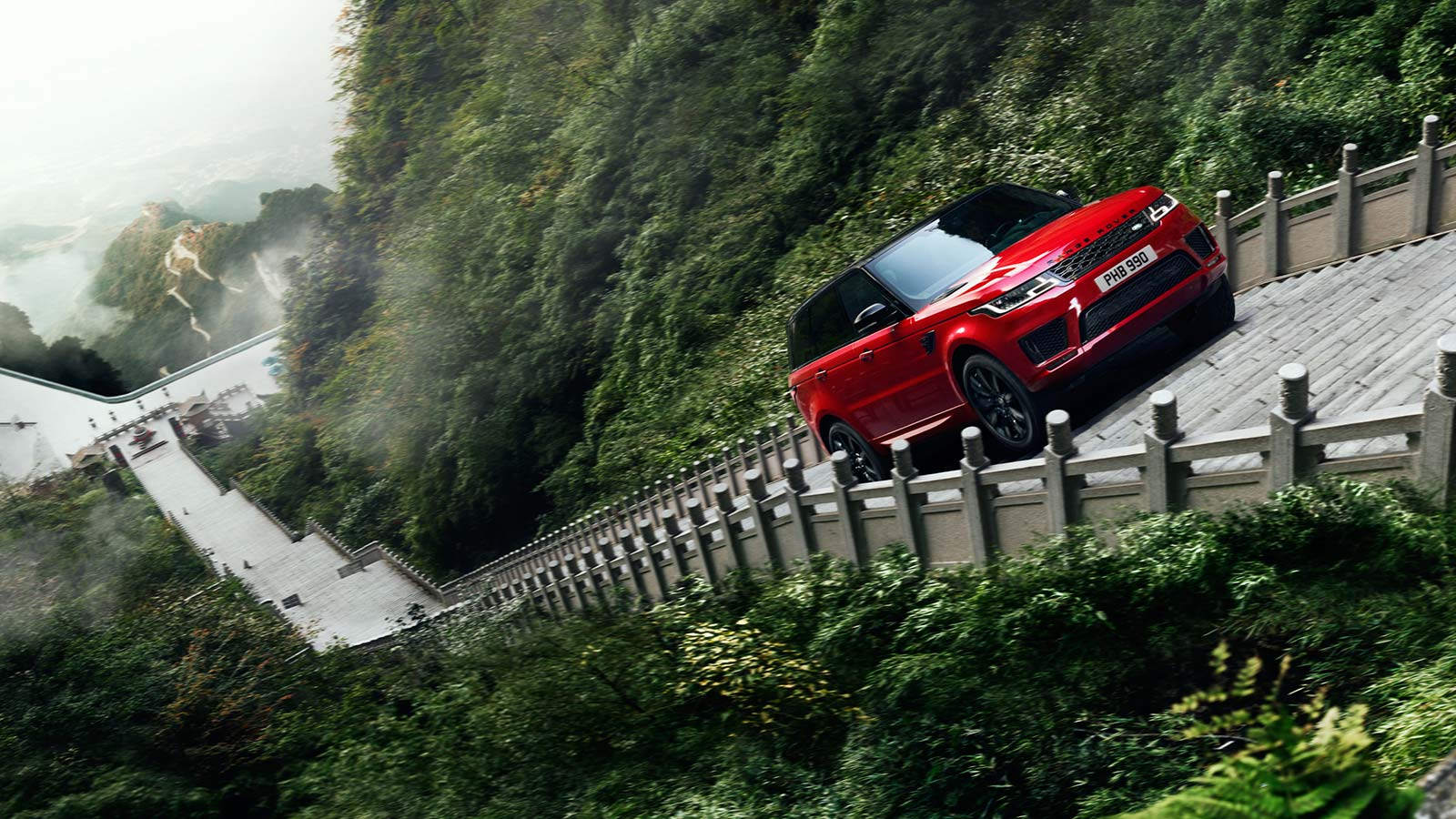 In the Hunan Province of China sits Tianmen Mountain Road, a 7-mile stretch that's got 99 turns that are so gut wrenching that it's earned the nickname of "Dragon Road". And if that wasn't enough, the road lands you at a 45-degree staircase of 999 steps that leads up to China's legendary Heaven's Gate. Until now, no vehicle had ever climbed to the natural rock arch, but the Range Rover Sport Hybrid just changed that with Panasonic Jaguar Racing's Ho-Pin Tung behind the wheel. The duo sped through Dragon Road before arriving at the bottom of the 999 steps. With Terrain Response 2 system in Dynamic mode on, the Range Rover Sport Hybrid was on its way to the top.
To everyone involved, The Dragon Challenge is the hardest Range Rover Sport challenge to date. Ho-Pin Tung's done Formula E, Formula 1, and won at the 24 Hours of Le Mans but to him, "this was without doubt one of the most demanding driving challenges I've ever faced."
In the past, we've seen the Range Rover Sport achieve a record-setting hill-climb at Pikes Peak, USA, a record crossing of the 'Empty Quarter' desert in the Arabian Peninsula and a 7,119ft descent of the legendary Inferno downhill course in Mürren, Switzerland. Do we expect them to find an even crazier challenge next? Of course.