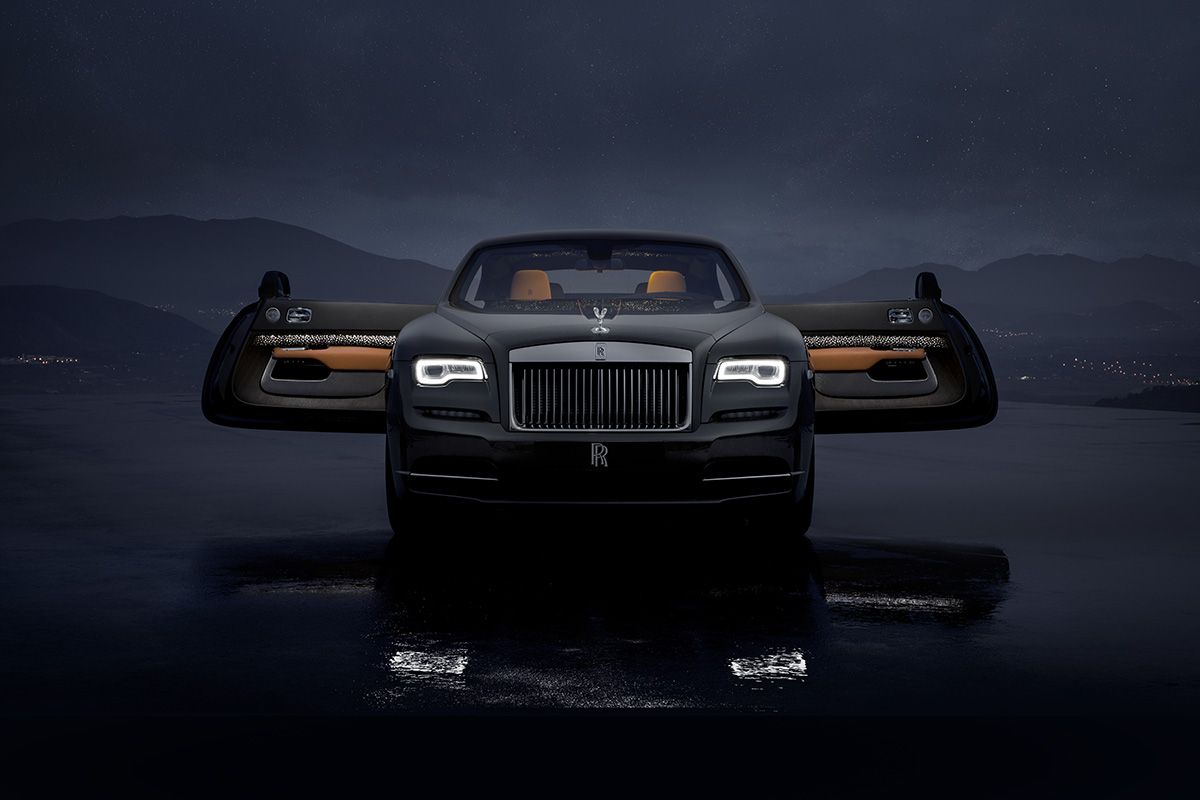 Rolls-Royce Introduces Shooting Star Headliner in Limited 'Wraith Luminary Collection'
When it comes to bespoke coachmaking and achieving the highest level of luxury and excellence, Rolls-Royce has continued to lead the charge. And when we thought their past work couldn't be elevated further, they prove us wrong once again with the unveiling of the Wraith Luminary Collection, a limited edition run of the two-door tourer, inspired by those who lead where others follow. There isn't a detail that's been overlooked here, from stainless steel hand-woven fabric seen throughout the cabin to the global debut of Sunburst Grey, a solid grey paint job that features rich copper tones that remind us of the golden hour's sunrays. But that isn't the only first in the Wraith Luminary. Rolls-Royce has also brought in Tudor Oak Wood from the forests of the Czech Republic and is for the first time, illuminated, giving the interior's wood paneling unparelleled execution. 176 LEDs help to achieve this mesmerizing pattern, reminiscent of the trailing light of a shooting star. The cabin's further illuminated by the prized Rolls-Royce starlight headliner, which now incorporates shooting stars into the constellation.
There isn't another interior that's as refined as that of a Rolls-Royce. The amount of hours engineers, designers and craftspeople dedicate to making every detail come to life in flawless manner is much to admire in itself, let alone the end result. The shooting star headliner alone takes twenty hours to configure but seeing eight shooting stars fire at random, predominantly over the front seats, is priceless.
And on the tread plates, we see "WRAITH LUMINARY COLLECTION – ONE OF FIFTY-FIVE" engraved in hand-polished stainless steel, referencing the limited run of this collector's car.
Check out the Rolls-Royce Wraith Luminary Collection in the gallery up top.